Everybody's Scalin' – Eliminator Pulling Sled Project
Yeah, so this is a post that's been waaaaaay overdue. Last year I wrote about how I had scored a classic Hobbico MaxTrax Eliminator Pulling Sled, with the plans to cover my restoration of it. Well, as it always does for projects, time got away from me. Fear not though, for the sled came out great!
I had to strip every single nut and bolt off of it, take off the rust, sandblast the entire chassis….it wound up being a pretty major thing. After it was all clean, I took the extruded aluminum frame and had it painted with a teflon coated blue by a local shop. The finish is as strong as a powdercoat, without being so thick as to screw up the weight box action.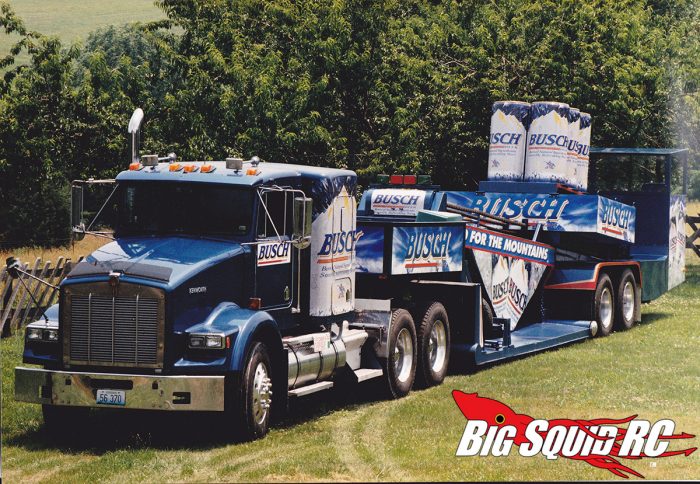 The blue color and graphics are a throwback to the classic Busch Beer Pulling Sled that roamed the midwest during the late 80's and early 90's. If you were attending a big truck and tractor pull, chances are the Busch Sled was there, what-with the giant six pack acting as judge, jury and executioner. FYI, mine is missing the six pack but I'm hoping to have one 3D printed before the year ends.
Everything went back together great, with the exception of having to do a little deburring on the drivetrain gears as they had developed rough spots from years of neglect. After assembly and some chain lube, it was time to take it to the track for some testing.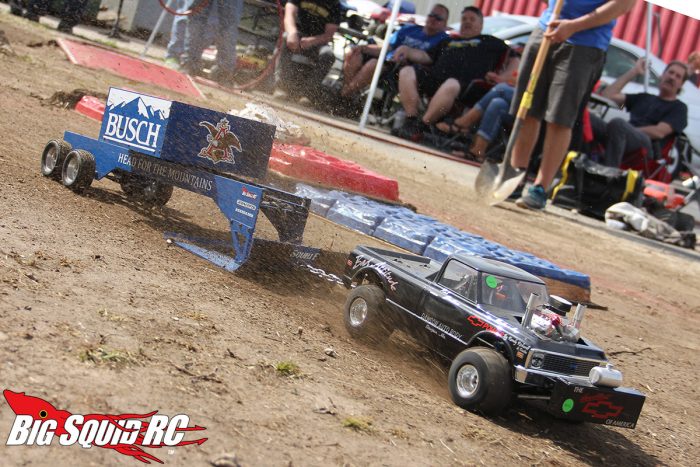 And testing we did, as it was immediately hooked up to several JAWS chassis'd 4×4 mod trucks. For those not familiar with r/c pulling, these are the heavy and high voltage rigs of the r/c pulling world. Major wheel speed, torque and power. The ol' Eliminator hooked super smooth and steady, having no issues putting a stop to the big mod trucks.
We've been using it now for several months and it's better than new! I'm really happy with how this restoration job came out. I'm happy to not only own a nice piece of r/c history, but to be able to regularly use it! Not bad for something built around 30 years ago that's relatively un-changed. Hobbico really made them right the first time.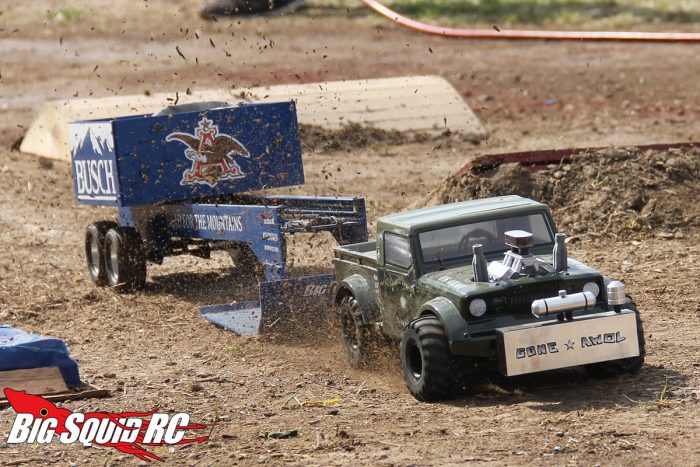 I've said it before and I'll say it again- the Eliminator was 20 years ahead of its time. If they re-released this today with the popularity of both scaling AND full size truck pulling, these would sell. Here's to hoping one day the Eliminator rides again!