EVERYBODY'S SCALIN' – EXTREME-SETS.INC.
Last weekend I was out exploring and found a wicked Comic shop not too far from the Squid Farm. Comic shops tend to carry action figures, A.K.A scale drivers. While I didn't find any new drivers, I did stumble across something new that I haven't seen before. Cardboard pop-up dioramas for 6"-7" inch figures, that also happens to be the scale for 1:10 rigs.
EXTREME-SETS.INC. makes a bunch of different Pop-up Dioramas, from small back drops to full on buildings. I picked up the Street pack, figured it would be a good one to start with. Setting up the pop-up diorama took about 15 minutes, and the instructions are easy to follow. The set is a lot bigger than I was expecting but that is a good thing.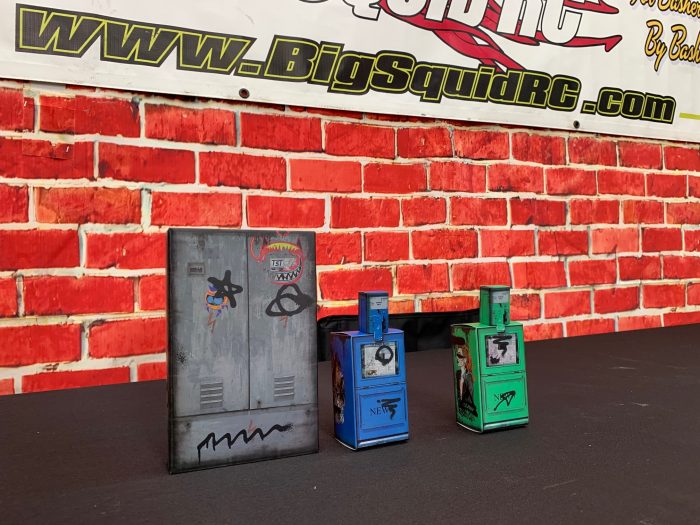 The main base is perfect for placing buildings on, setting up the Squid scale shop with an Element RC Back drop inside has up the scale game in Juicebox Holler. Having some fun with the Team Associated Hoonicorn V2, the new diorama fits in perfectly. When I was finished everything broke down and fit on the shelve as if nothing was ever out.
If you are looking for some cool diorama stuff, I would check out EXTREME-SETS.INC. and see what they have to offer. Have a great weekend and KEEP SCALIN'!