Everybody's Scalin' For the Weekend – All Aboard the G-Train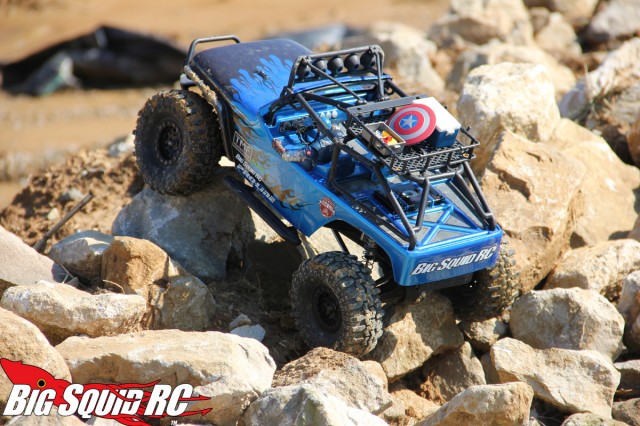 It's a RECON G6 weekend here in St. Louis! While you can get the event details right here there is one very important change to note. The actual G6 event (and mud race) on Saturday will take place right down the road from the listed spot on the website. The new location is Sports Center Park in St. Peters, MO. The recent torrential rain forced us to move last minute. All is well though, we are ready for a great day!
I'm riding into G6 battle with two rigs; my Captain America piloted Axial G6 SCX10 for the main day stage, and our SCX10 C/R Edition fresh off of review. The G6 truck is waterproofed and heavily modified…the C/R is bone stock (save for the battery plate being moved to the front). It will be interesting to see how they do.
I'm also pumped up for the Mega Truck mud race taking place in between stages. I've been heavily testing the truck and it's as ready to go as it's gonna be. I took out the Castle 6900 motor and slotted in a 4600. It's got gobs of torque and is much easier to handle (the 6900 was just way too hot). Here are some of my testing pictures.
I did a new body for it, a Pro-Line 1966 F-100 (#3415-00) that I've dubbed the Monster Mule (in the spirit of my Clodbuster with the same name). I'm ready to hit the pit and see what she's made of. And speaking of blue Fords, my friends at BIGFOOT 4×4 have donated a very cool trophy for the mud race – a section of driveshaft loop that was recently used (and grenaded) on a BIGFOOT race truck!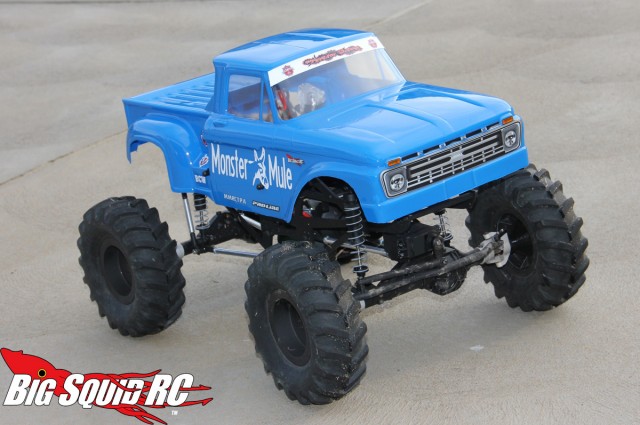 Look for a full event rundown next week on Big Squid. Ok, I'm off to ride the G-Train. Hope to see a few of you there!
For more scale r/c news here on BSRC hit up this link.