Everybody's Scalin' For the Weekend – Cliff Cave Park Trail Run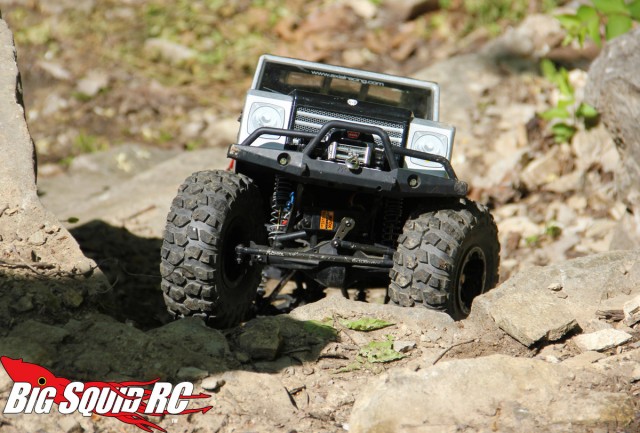 With beautiful weather on tap, last weekend my scaling club decided it would be a good time to explore a new trail. We hit up Cliff Cave Park, just south of St. Louis, MO (a popular spot with the Big Squid Bash Crew), and decided to run a very tight stretch of mountain bike trail to see what it held. Batteries were charged, parts were packed, and off we went into the woods.
The pack of vehicles was very diverse with many manufacturers represented; Axial, Gmade, Tamiya, RC4WD, Vaterra, Traxxas, Redcat, and various scratch built rigs were out roaming the wild. Variety is the spice of life and it's great to see so many quality options available right now.
As we trekked uphill in a single file line we kept finding rock formation after rock formation to tackle. The best part about trailing is finding a good spot and seeing who can make it over or through…even if it destroys your vehicle in the process. The wooded forest canopy finally gave way to what we were looking for; expansive craggy bluffs overlooking the Mississippi River. The view of the river and park from the high vantage point was spectacular. The terrain was also top notch as the jagged rock was a blast to crawl. We eventually made our way back down to the trail head and decided to play in the adjacent creek before calling it a day.
By the end of the afternoon we were all tired and many of the trucks were broke or waterlogged. Nonetheless, a great time was had by all. Days like this are why I love scaling.
Click the "Read More" below for more pictures.
For more scale r/c news on Big Squid click this link. To see more event coverage you can click right here.