Everybody's Scalin' For the Weekend – Ever Danced with the Devil in the Pale Moonlight?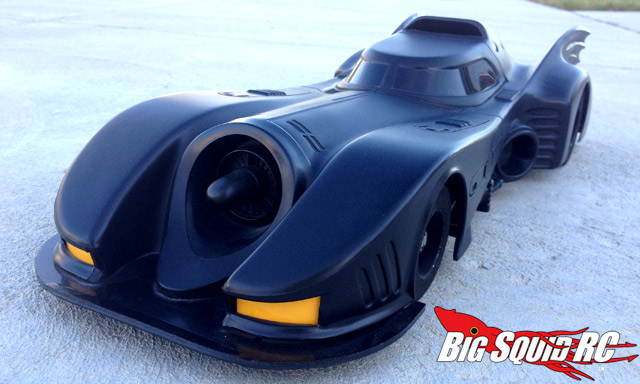 As is customary at all of our club trail runs, there is normally a bashing session in the parking lot while waiting for members to arrive. While short course trucks and drift cars are the norm, one day something very surprising showed up – a rare Richman's Toys Batmobile pan car. Even though it couldn't leave the friendly confines of the pavement, this baby was a real head turner!
Richman's Toys released this model as a ready-to-run, which was way before companies like Traxxas made that sort of thing commonplace. It was manufactured and sold in 1989 to coincide with the Michael Keaton led Batman film, and was only produced for a very short time. This particular car was purchased brand new from…Six Flags? Yep, you read that right, a Six Flags amusement park. The price tag is still on the chassis after nearly 25 years!
Pan cars aren't exactly known for scale detail, but this beauty has it all. The wheels are emblazoned with the famous Bat logo. The stretched wheelbase is covered by an extremely detailed (and heavy) hard body. It even has locations to hook up a functional light kit (sold separately, of course). Under the hood is the latest in 1980's r/c technology – a 27 mhz AM radio system, 27 turn silver can motor, and a mechanical speed control.
Big thanks to my friend Chris Blank for loaning me his Batmobile. I promise that next week we'll be back off-road. I'll see you then – same Bat-time, same Bat-channel!