Everybody's Scalin' For the Weekend – Favorite Scalers of 2014
As the Big Squid Bash Crew prepares to name it's coveted Basher of the Year in the very near future, I figured that our resident scalers, Adam the Intern and myself, would name our (slightly less coveted) favorite scaling releases of the last year. There were a lot of cool kits that released over the last 12 months but these two were our particular favorites. The only criteria we used was this: "If you are going on a big trail run which would you take?". That's it. So yeah, not scientific or anything. These are the trucks that we enjoy wheeling the hell out of, nothing more! So without further adieu, click the "Read More" to see what we picked.

Adam the Intern's Favorite Scaler of 2014 – Vaterra Ascender
Adam is a gigantic fan of the Vaterra Ascender and loves his personal kit dearly, so this didn't come as a surprise to me when he said this was his choice for favorite scaler of the year. He loves that the truck comes feature packed whether you choose the kit or RTR. It leads the way in scale looks with that killer bowtie Blazer body and the chassis is very stout. He really enjoys the "little things" like the panhard bar and clean universal layout with adjustable wheelbases. He feels it's a great bang for the buck ($319 for the kit, $399 for RTR). Adam headed up the review of the truck earlier this year, so give it a click if you want to see more of what he had to say.
While this wasn't my pick it was definitely a very close runner up. A "1b" if you will. Had our thing been "Favorite New Scaling Platform Release" this definitely would've been my pick. As for my choice, well, what can I say…I got reacquainted with the updated version of an old friend.
Doug's Favorite Scaler of 2014 – Axial Wraith Spawn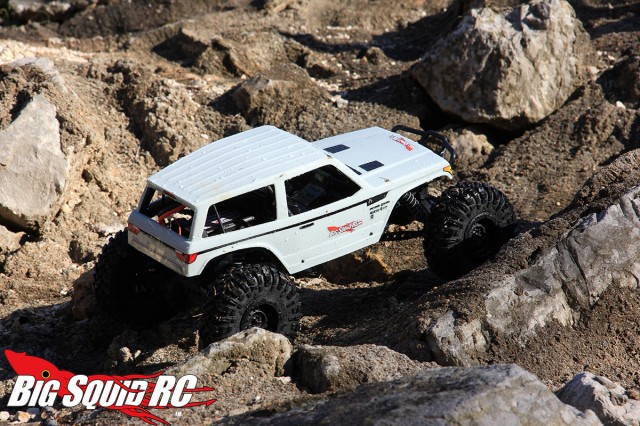 Boy, this is kind of a shock for me to write this. When this truck was announced it didn't really do much for me. After spending a lot of time with it however, it's totally rekindled my love of the platform. I got my first Wraith back in 2012 and had a blast but eventually sold it as I got out of the bigger 2.2 trucks and strictly into the smaller 1.9 wheeled rides. This has me enjoying 2.2-land again.
The Wraith Spawn takes the classic standard RTR Wraith platform and updates it with a new slipper/32p spur, body, better driveshafts, better servo and great tires. I have been kicking the crap out of mine and it's a tank. I also like how the body comes off with just four screws to make wrenching easy. I'm also a big fan of the new interior that has the scale drivers. So yeah, it's a big surprise to me but this is my favorite scaler of 2014. It may not have "reinvented the wheel", but it's the truck I've had the most fun with at the least amount of hassle. I feel you are getting a whole lot of truck for the price ($369) and you can pretty much run it hard right out of the box without spending more money immediately.
Honorable Mention: Brian's Favorite Scale Accessory of 2014 – AsiaTees Walking Dead Survival Pack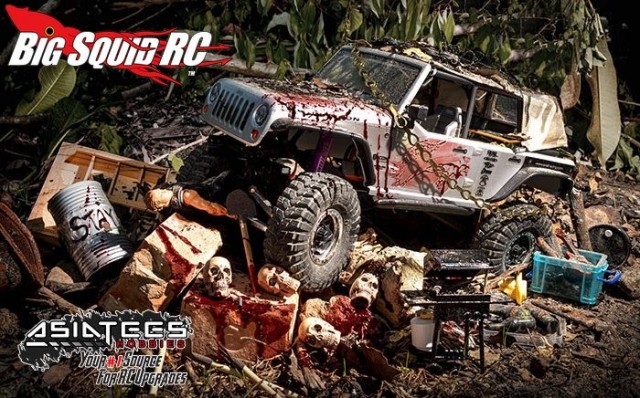 So when Brian heard that Adam and I were going to pick our favorite scaling rigs he wanted us to make honorable mention of the cool "Walking Dead" pack that AsiaTees put together for Halloween. Brian really loves his scale accessories AND zombie fiction.
So that's our personal favorites…what's yours? Drop me a line at doug at bigsquidrc.com or just leave a comment below!
For more scale r/c news on BigSquidRC you can click here. For more Vaterra coverage click here. Want to see more Axial related coverage? Click here.