Everybody's Scalin' For the Weekend – Happy Memorial Day Weekend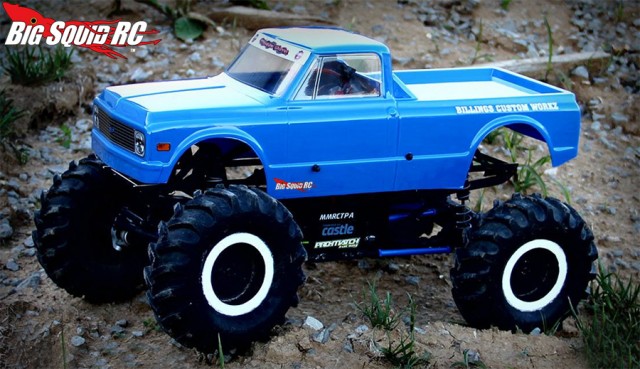 It's Memorial Day Weekend here in the States, so before getting into this weeks piece let me give a big THANK YOU to all the veterans out there! My younger brother (also a lifetime r/c junkie) just went on a six month Air Force deployment to the Middle East so a big hello if you're reading this! Our soldiers sacrifice so much so people like you and me can go out and do nonsensical things like play with toy trucks every weekend. And playing with toy trucks is exactly what I'm gettin' ready to do.
Well, toy cars I suppose. I'm taking my Pro-Line Pro-2 oval car out for it's maiden race this weekend at the SmacTrac Midwest Shootout in St. Charles, MO. Speaking of that, I appreciate all the nice feedback I received for the build article last week. I know oval isn't everyone's cup of tea but it's my goal to try and showcase some of the "r/c paths less traveled". Anyways, I'm a bit nervous getting back in the saddle again for a competitive race. Will part #2 of the build series consist of a wadded up hunk of plastic and wires? I guess we'll all find out soon, heh.
I've also been seriously wrenching on my Mega Truck preparing for the first Trigger King RC Mega Truck Series race on June 1st in Wentzville, MO. I put together the series with a couple friends and we've been feverishly working to create a difficult track full of mud, air, and close racing. I've also changed up my mud truck considerably since my last build article and I'll be detailing what I've done to it very soon. Here's our plans for the track, most of which is laid out and already finished.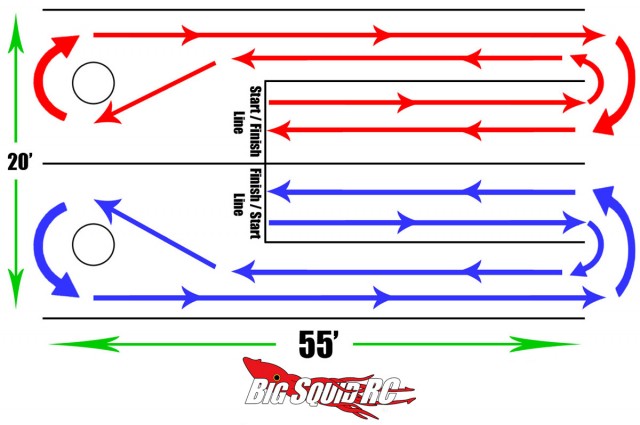 Ok all, I'm keeping it short this week. Enjoy the weekend, be safe and pull LOTS of trigger.
For more scale news on BigSquidRC you can click here.