Everybody's Scalin' For the Weekend – Installing an RPM Mock Intake & Blower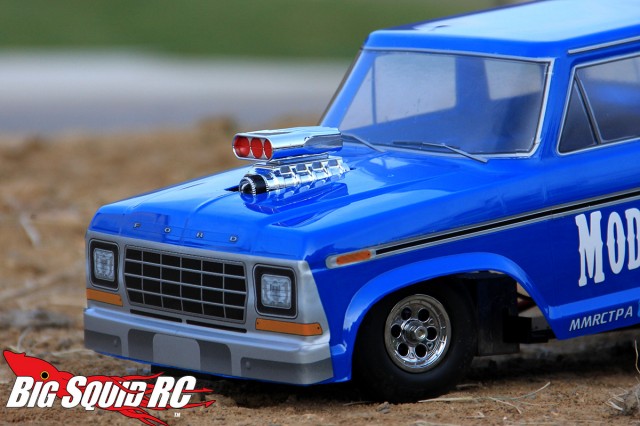 Over the last several months there have been a lot of product announcements. While the big releases rightfully garner the most attention, one of the smallest made me the most excited – the RPM Mock Intake and Blower set. As a guy who's been into scale looking trucks for a long time, engine parts are always a pain to find. How many of you have spent $30+ on a scale model (especially the 1:16 scale Muscle Machines) just so you could pilfer the engine pieces to use on a build? *RAISES HAND* I had a truck just jonesing for a scale mill sticking out of the hood so I ordered one immediately after the product announcement. It arrived last week and I just got it installed. Click the "Read More" below to see how it went.
The kit (I got the chrome plated one, part #73413, $11.95) is very easy to assemble. It comes in four pieces and is put together with the included three screws and mounting plate. The parts come completely chromed so I wanted to add a bit of color to dress it up. I used Testors model paint pens to do the butterflies red and blower belt black. As you can see, that really enhances the look. I then mounted the getup to the body by reaming two holes and putting the mounting plate on the underside of the hood.
While this definitely looked cool, to really get the look I wanted I needed to "drop" the motor through the hood. I used a marker to draw a square around where the engine sat and then carefully cut a hole by using body scissors.  I then mounted the blower on a bowed piece of lexan (RIP old Axial Honcho cab) and glued it in place underneath the hood. It sat just a hair too low so I put the lexan piece under the mount plate and then screwed it together. That did the trick.
It turned out perfect! By slightly recessing the supercharger it now looks like a full engine is sitting underneath. Anyone looking to dress up their truck should check one of these sets out. Kudos to RPM for releasing a great product that will surely be a big hit with the scaler community.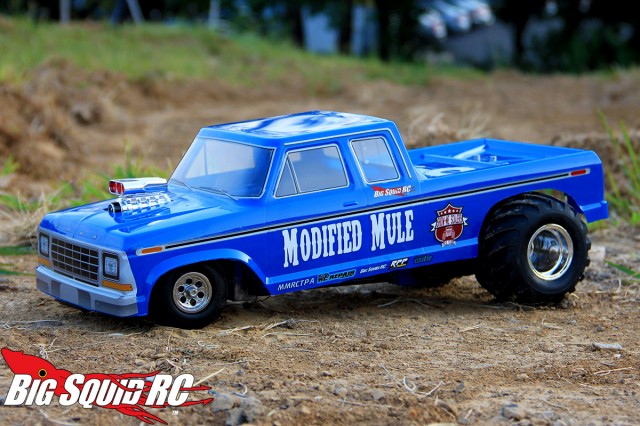 For more RPM news on BigSquidRC click here. For more scale r/c news you can click here.