Everybody's Scalin' For the Weekend – Locking a Yeti Differential the Old Fashioned (Cheap) Way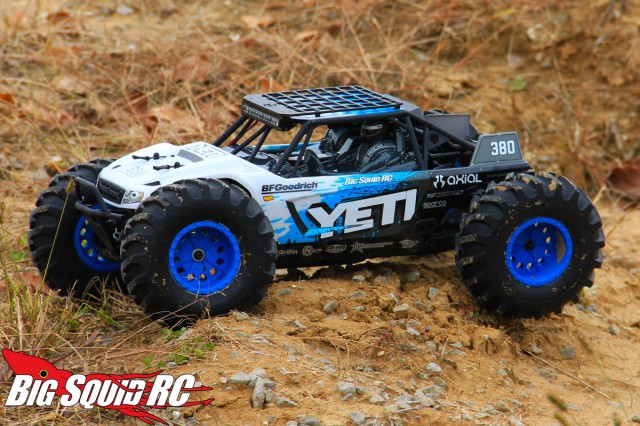 The Axial Yeti is a capable "do it all" type of truck, what-with a plush suspension, 4wd and a solid locked rear / open independent front setup. This works great for someone looking to do a bit of crawling but still maintain a vehicle that performs reasonably well at high speeds and/or in the air.
I didn't buy this thing to use as a "do all" type of rig, though. My Yeti is being built as dedicated trail machine, and as such that open diff just isn't going to cut it. I need full time 4WD at all times. It was time to lock it.
Before locking the front, lets talk limited slip. Some people use very heavy 1/8 buggy silicone diff oil which lets it spin only under heavy duress. This (in theory) gives the best of both worlds. You keep the front locked but if it gets really nasty it'll have some give. You'll also have a bit of easier handling given that the front will open up under hard cornering. I've never really seen this work out well. When crawling you almost always wind up just spinning the tires on the rocks. I saw that a lot with the Vaterra Twin Hammers last year.
So yeah, if you are wanting to really do any crawling with it you will have to lock the diff. There are several lockers available on the market but due to the fact that I have no need to ever unlock the front I figured I'd go with a very cheap and reliable method – JB Weld.
JB Weld is a two part bonding epoxy that can be had on the cheap (about $6) at most auto supply stores. I started using it in differentials around 15 years ago (I'm getting old, yikes) when I took my first foray into the world of r/c pulling and it's never let me down. It's still really popular with hobbyists as when allowed to cure properly it's basically like welding your gears together.
Before I show you how to do it, remember that the big downside with the stuff is that it is permanent. If you ever want to unlock the diff you'll need a brand new set of parts. It can also be messy if you aren't careful. Another thing to be aware of is that if you roast the ring and pinion you can't open up the front to salvage the internals…again, you'll need all new parts for a new one. So yeah, in general a dedicated, removable locker is a more elegant solution. Ok, without further adieu hit the "Read More" and let's get to it.


Want more Axial related news on Big Squid RC? Click here. If you are interested in the latest happenings in scale r/c you can click here.