Everybody's Scalin' For the Weekend – RTR'n at RECON G6 and a Little Sawback That Could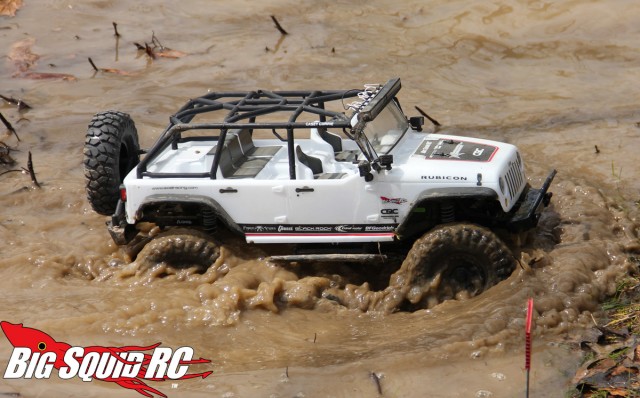 I'm still recharging from a crazy RECON G6 weekend but have emerged my garage just long enough to bring you this week's column. If you haven't yet, check out my two part coverage from earlier this week (mega truck race here, RECON G6 here). Before I close the book on it I wanted to share a couple things that I found interesting.
Since we had an Axial SCX10 CR Edition laying around the office (due to our recent review) and one it's big features is lights, I decided I would run it bone stock during the shorter night stage (leaving the tougher day stage duties to my modded SCX10 Wrangler) to see how it performed. It just so happened that a non-scaler friend of mine called and asked if I could loan him a truck to try out this whole "G6 thing" during the day. All of a sudden the C/R edition would be running a full 2-stage event (with a noob driver for the day stage to boot) with minimal modifications. One caveat, I did move the battery up front utilizing included extra mounts and some screws I had lying around.
The truck performed awesome! It was dunked, slammed, and rolled but the big Jeep kept keepin' on. It completed the 3 hour day stage with no problems at all. My friend really dug the Jeep and the whole concept of scaling in general. After he left, I took the reigns for the night stage and came away very impressed. The truck finished and performed admirably among all the modified vehicles, and the lights provided ample visibility. Very cool to see a stock RTR finish an event like this with no issue. Those new 1.9 T/A tires really are the hotness.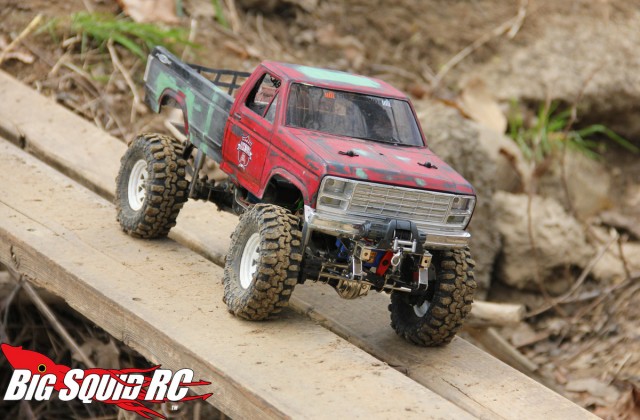 The other truck that raised a few eyebrows was a Gmade Sawback. I've made it no secret that I really enjoy mine, but when my friend Matt decided to G6 his I figured he was nuts. His F150 bodied Sawback finished both stages with not a single breakdown. Considering this was a leaf spring truck competing against (mostly) four linked performance vehicles I'd say that's impressive. The kit has developed a strong cult-like fan base and it's easy to see why. It's a vehicle that punches above it's weight class.
Now if you'll excuse me, I have to get back to cleaning up my filthy mud truck. Have a great weekend!
For more scale news here on Big Squid you can hit this link.