Everybody's Scalin' For the Weekend – Sound Off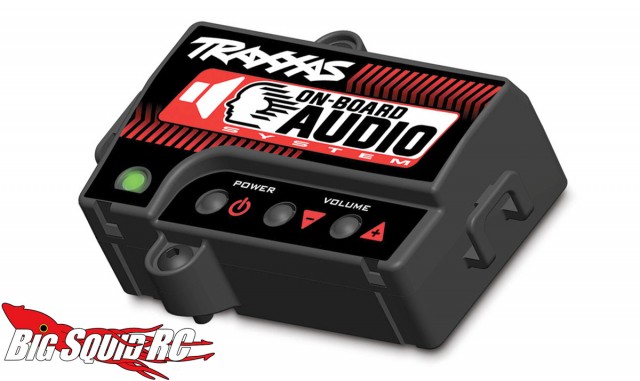 I hope everyone had a great Thanksgiving and is enjoying a fine "Black Friday" here in the States! Holiday madness has officially descended upon us, so be safe if you're out and about. It's a great time to swing by your local hobby shops because many are running sales this weekend as well. And hey, if you are interested in seeing what the Bash Crew is hoping to find under the tree you should check out last Monday's Cub Report!
So seemingly out of nowhere, "on board audio" has become a thing that manufacturers are latching onto. Traxxas recently debuted a Slash that makes sounds like a 1:1 short course truck. Team Associated just announced an even more robust offering, complete with a bunch of different audio options. Some people are pumped, some couldn't care less. I know many people on the scale side of things that can't wait to pop an audio system in their Axial rig.
As long time readers of this Friday thing may surmise, I'm pretty big on scale stuff. I normally am all for what makes a vehicle look and/or act more realistic. The sound thing….I just can't get into it really. I dunno, it just seems a bit cheesy to me. Let me try and explain a bit better.
My line of thinking is sort of based in old school r/c logic; if you like the sound of an engine then run nitro. That isn't really feasible when it comes to scalers though as all of them are electric. Electric r/c's sound a certain way, and I kind of like that. They are obviously toy trucks but, for whatever reason, adding sound effects to them sort of crosses an invisible line in my head where all of sudden it's no longer appealing. They also look pretty bulky which presents other problems in and of itself.
That being said, I'm keeping an open mind about it until I see one. I know several friends of mine are jacked to get the Associated unit and slap one in their Axial trucks. A few drifters I know are really pumped about it. They've talked me into giving it a chance. I'll make sure and report back after I get some hands on time with one. Heck, maybe I'll do a 180 and really like it?
What say you all? Do you want an audio system in your scaler? Is it just not your thing? Feel free to post up in the comments (keep it civil please) or shoot me an email at Doug at bigsquidrc.com.
Alright gang, I'm out of here. Be safe if you are mucking about in the shopping crowds this weekend!
For more scale r/c news on BigSquidRC you can click here.