Everybody's Scalin' For the Weekend – The Winter Blues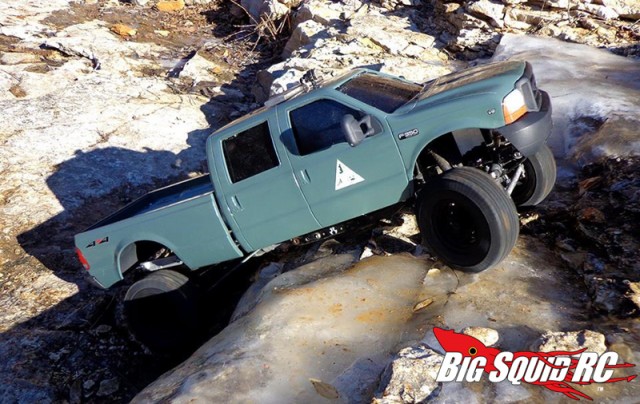 Ugh, this winter sucks. Last year I was scaling nearly every weekend thanks to mild weather. This year has just been snow after snow with sub 0º temperatures to boot. Oh well, with spring (hopefully) right around the corner I can finally see the light at the end of the tunnel. I know my buddies and I are chomping at the bit to get outside.
The awesome King of the Hammers race took place last week in California and as usual was filled with all sorts of spectacular carnage. I strongly suggest you head to YouTube and checkout some clips, particularly those showing highlights of the "Back Door" section. It was also a big weekend for scale r/c as the 2014 RECON G6 series of events kicked off with their own version of an "Ultra 4" race. Axial always has a big presence at this event and this year debuted a custom Falken Tires themed SCX10 Jeep (pictured below). You can view more pics on Axial's site right here. It looks great and the most noteworthy thing about it is the tires. Those are actual Falken Wildpeak replicas and look hot. Axial claims that the truck is a one off, but I wouldn't be surprised if this is the next RTR in their line of SCX10's. At the very least I'd be shocked if the tires weren't released. The tread pattern looks like it would hook up great and clean out very well. This is all baseless speculation however, as I have no inside knowledge.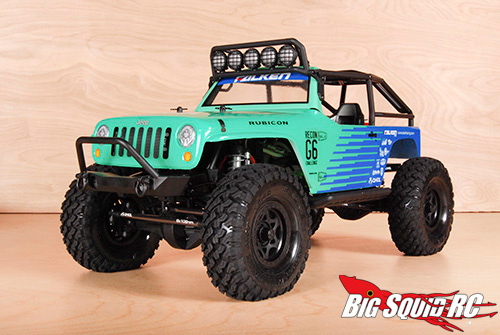 Speaking of Axial and RECON G6, my club is hosting the G6 crew for a St. Louis, MO tour stop on April 12, 2014. The event is being dubbed the "Axial Iron Mountain Depot RECON G6" and will be taking place in O'Fallon, MO. It's only 2 months away and, if the weather ever breaks, we will be out there preparing some gnarly stuff for everyone to tackle. It should be a great time! Big Squid will have a big presence and I'll post the full event details right here when they are released.
Lastly, thanks for all the feedback I've received on my mega-truck project (Part 1 here, Part 2 here). As it turns out it's a pretty good thing I picked this time of year to build one as the snow has served as an ok replacement for mud while putting the truck through rigorous testing. Part 3 of the build won't post for a couple more weeks as I'm waiting on both the tires AND for warmer weather to properly go boggin', but thus far I've been having a blast with the truck. While waiting on my narrowed Tamiya Clodbuster tires to arrive I've been using the stock Axial Trepador 2.2's that came with the Deadbolt. I gave them a custom "mud cut" and they give the truck a great holeshot. Here's a teaser of what it looks like right now –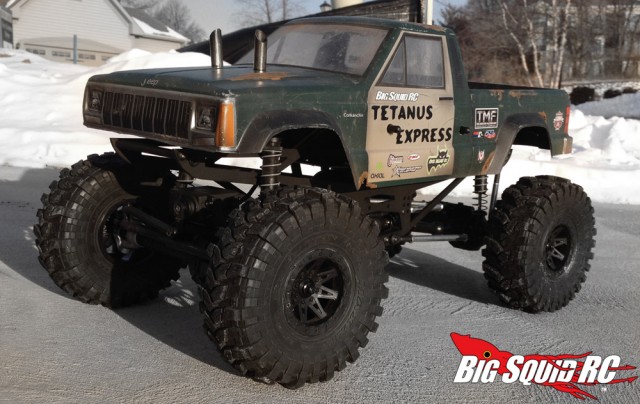 Lastly, keep sending me pics (and descriptions) of your scale rides! Showmescalers at gmail dot com is my addy. Since I sounded the horn last week you guys have sent me some awesome stuff. I'm going to start showing them off next week so keep em' coming. Remember, anything scale is cool no matter if it's surface, air, or water oriented. The more outlandish the better! Have a great weekend and thanks for reading.