Everybody's Scalin' For the Weekend – To Leaf, or Not to Leaf: That is the Question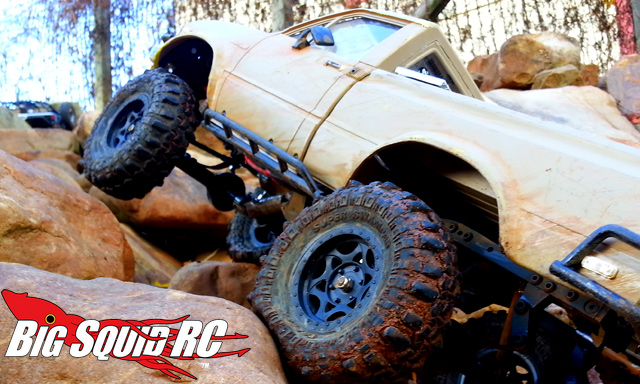 Let's get one thing out of the way– über-scale leaf-spring equipped r/c trucks aren't for every hobbyist. They are generally more expensive, need a good bit of maintenance to stay in working order and in most cases, are slow and heavy. If you go into it with the right frame of mind though, the experience of building and driving one can be truly sublime.
For one thing, they are a blast to build. All of the mainstream leaf trucks are only available as builders kits, with the Tamiya High-Lift and RC4WD Trail Finder 2 (see Cubby's review here) being two of the most popular examples. They all feature a bevy of metal parts and chassis with layouts resembling full-size pickups. Multiple speed transmissions are the norm. Many of the bodies even require assembly as they are ABS plastic (also known as "hard bodies") with external scale pieces. The end result is something that looks and reacts remarkably like a real vehicle.
They can also be a real trip to trail with. You are forced into thinking like a real driver when approaching obstacles because the truck reacts very much like a 1:1. While this is still true of a four-linked performance scaler like the Axial SCX10, it's of absolute necessity with a leafer. Nailing a precarious line of difficult terrain in a leaf truck (while the suspension creaks and groans) elicits just as much joy for some as nailing a big triple jump with a buggy does for others. And while it's true that it probably isn't the best idea to go jump a Tamiya Bruiser, I've seen plenty of leafers that can take abuse and come back for more. They also make fantastic trucks for mud bogging…but that's a story for another day!
Next week we are taking a break from the trail to check out a rare late 80's on-road kit that faithfully replicates a certain Caped Crusader's iconic vehicle. Until then, have a great weekend and go get dirty!
For more scale news on BigSquidRC, click This Link