Everybody's Scalin' For the Weekend – Under Construction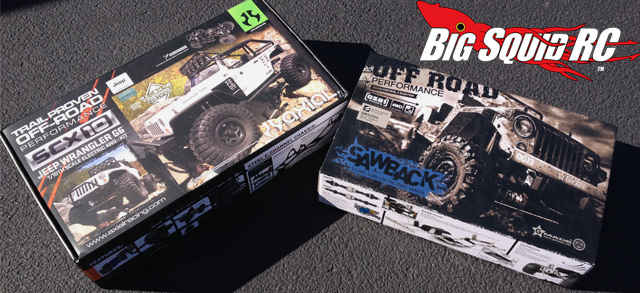 A belated Happy Thanksgiving to everyone! I hope you all gorged yourself on fixin's and football like I did. If you're out and about on Black Friday, best of luck to you. And please, remember to keep your head up and eyes sharp so you aren't trampled by some lunatic who will stop at nothing to get $10 dollars off a crock pot.
It's been an extremely busy start to the holiday season for your scale columnist. I'm in the process of finishing up an Axial RECON G6 SCX10 JK. I'll soon be handing it off to the Big Squid Bash Crew for a proper review, so expect that within the next couple weeks. The included two-door JK body is dovetailed and much leaner than the bigger 4-door version currently available, so I thought it needed a different type of paint scheme to reflect that. Big thanks to my buddy Todd Claire (of Bodyz by TC) for giving it a hot rod airbrush job. The truck will be left stock for review, but wait until you see the modifications I have planned for it. Trust me, it will be worthy of those flames on the hood!
The SCX10 isn't the only new truck sitting on my bench, though. Matter of fact, it's not even the only Jeep! I have a brand new Gmade Sawback that's begging to be built. I've been excited to build this leaf-sprung Willy's ever since it was announced months ago, so it will be interesting to finally see if it's all show or has plenty of go. Most guys are doing them up in classic WW2 inspired Olive Drab, but I'm going for a civilian look – blue with white wheels.
Well, these kits aren't going to build themselves so I guess I'd best get going. Be sure to stop by next Friday as I'll be showing off both trucks and offering my initial impressions.