Everybody's Scalin' – Lie in the Utility Bed That You Made
A long period of relative quiet has given way to a deluge of releases by Pro-Line. The coolest thing? It's that sweet, sweet utility bed. (note, I'll discuss the monster truck stuff in an upcoming Monster Truck Madness).
I'm pretty numb to factory promo shots, having seen a million of them, but damn if that chase-style Ford sporting the new bed isn't hot!
I've been a fan of doing something different with the standard truck bed for quite awhile. For the longest time though my only non-fabrication option was to modify the existing Honcho bed.
The first truck I experimented with doing this to was my 2 piece Jeep Comanche SCX10. I hacked the bed section to give it the baja look and crammed as much stuff as I could on it. I liked it, but wasn't a big fan of the cargo rack sitting atop the cage. Here's a pic-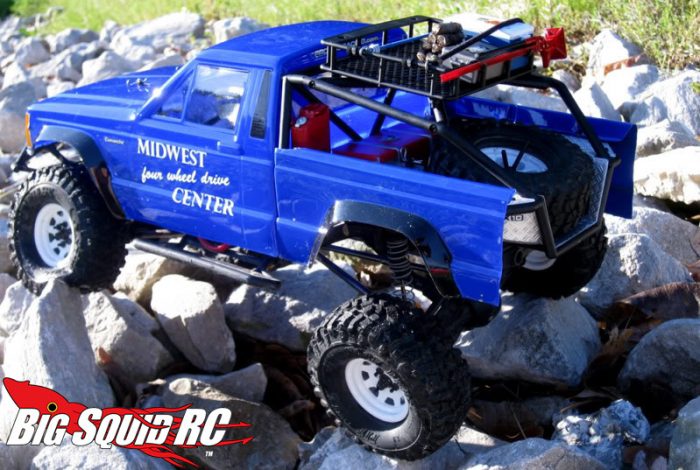 Quick side-note as I traverse down memory lane…ugh the thought of mounting those Rock Beast tires on the RC4WD steelies gives me the hives. What a freaking nightmare that was!
My next SCX10 lead me to hack the top of the Honcho cage, use a small saw to make a wood panel for the bed and then mount it as best I could to an HPI '79 Ford body. This was a good lucking truck. Still, I felt it was lacking.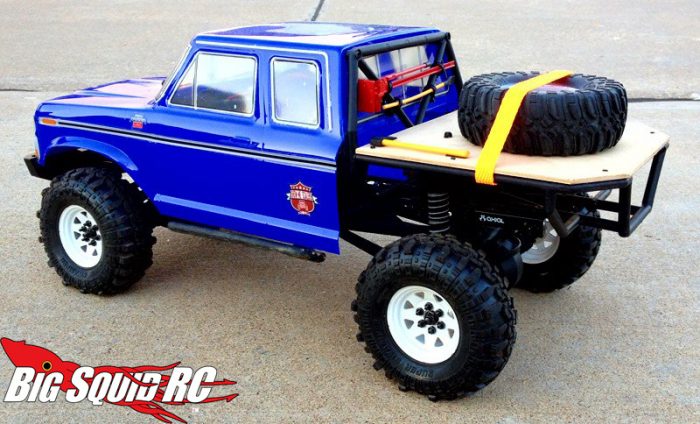 That led me to build my favorite scaler that I've ever owned – my SCX10 dually recovery rig. I used the Pro-Line Ford cab, fabbed up some dually spacers with help from a machinist and then topped it off by modifying another Honcho truggy cage and adding Dinky R/C bedsides to give it more of the traditional truck bed look. This rig was a freaking beast. I comped with it, did a RECON G6 and spent pretty much every free moment I had on the trails during the summer and fall several years ago. Here's a pic of it-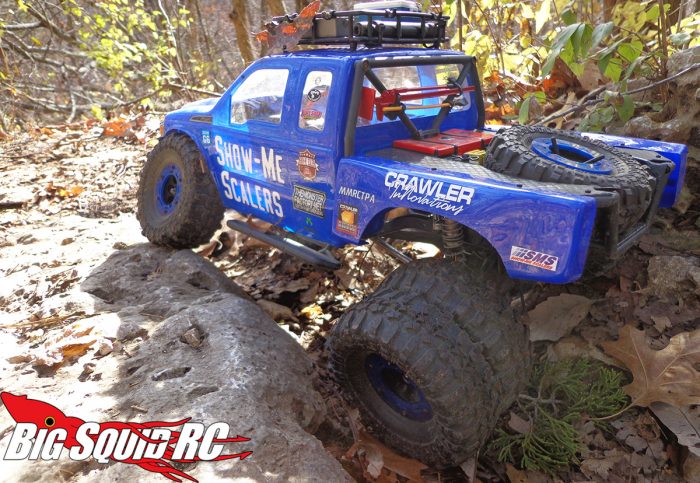 That leads me back to the Pro-Line Utility Bed. I've been hem-hawing about what kind of truck to build for my next one, but this release answers the question. I shall channel the spirit of my previous blue machines and build another "fat bottomed girl"! Albeit I hope to narrow the rear end this time so as to tuck the dual rears in better. That's one area where I whiffed last time.
It'll be a Ford of course, as I wouldn't have it any other way. My only real question is what platform do I build it on? There are so many choices nowadays.
That decision will be made soon enough though, as I want a new truck to run for an early summer vacation to the beach in May. In the meantime, kudos to Pro-Line for doing something different. Standard bodies are well and good, but I'm a huge fan of oddball stuff like this. It's right up my alley.