EVERYBODY'S SCALIN' – MARTY McFLY 85 TOYOTA
Run for it Marty! I think you know where I'm going with this one.
In 1985 Back to the Future was released and we know the DeLorean might as well play a leading role in the movie. But there is another vehicle in the first film that has maybe two minutes of screen time but yet still became a recognizable movie vehicle. I'm talking about the 1985 SR5 Toyota 4×4 that you see in the beginning of the movie and at the very end. So when Pro-line released the 1985 Toyota body they knew exactly what they were doing when they painted it up to look Like Marty McFly's truck. Well played pro-line, well played.
Me being a big Back to the Future fan I have always wanted to build a scale replica of the '85 Toyota. After signing up for a build of a DeLorean, where they send me parts to build a 1:12 scale back to the future DeLorean every month, I figured what better time to start than now. It will take about another year and a half before I have all the parts to complete the DeLorean but why not do the '85 Toyota in the meantime?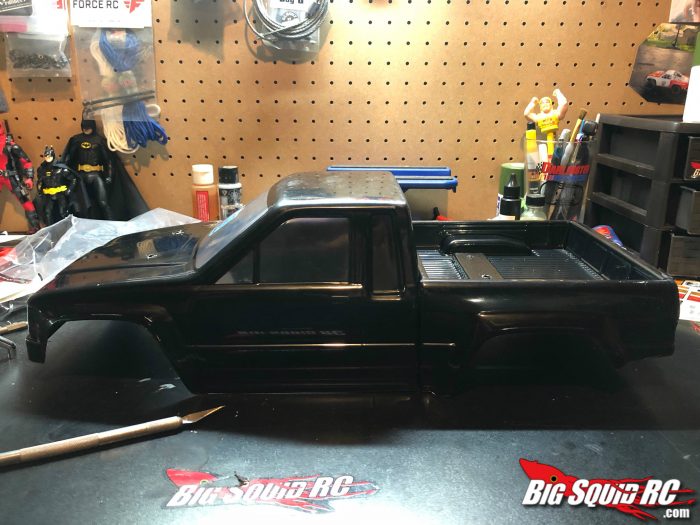 If you're looking to do this build you're going to run into a few issues, nothing major, just small details. For example, the picture you see on the Pro-line package of that '85 Toyota has the roll-bar and bumpers that look exactly like the one from the movie. Here's the problem, the bumpers and the roll-bar on the package were custom-made for the photo. So, in the meantime before I can round up the custom bumpers and roll bar I decided to pick up the Traxxas 1979 Bigfoot roll-bar. The issue with that is, well, it's just a little bit narrower and shorter than you need. Not a big deal just a little bit of fabrication and it'll work perfect for the time being of course. Another issue is that they don't supply you with a scale Toyota sticker for the tailgate so you are going to have to track one down.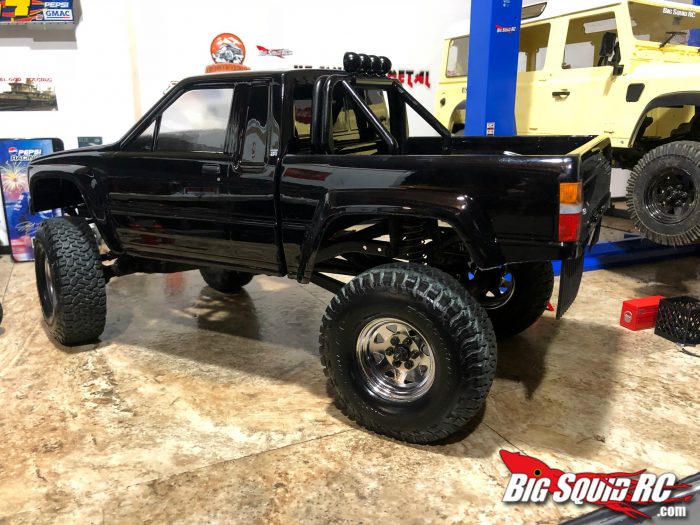 As of right now I'm using the Pro-line BF Goodrich All-Terrain KO2s on some RC4WD wagon rims. Not an exact match but from what I had in my RC junkyard it'll work for now. Both Pro-line and RC4WD give you plenty of options of rims and tires to get the exact look of the '85 Mcfly Toyota. The wheelbase is 12.3 so it will fit most of the scale crawlers out there.
If you actually sit down and think about it Doc Brown was a scaler. In every single movie he builds a scale model to go over their plans. And like any scaler, he's his own worst critic always saying sorry it's not to scale, when in reality it's pretty darn close if not dead on. Now that Pro-line gave us the 85 Toyota truck when is Pro-line going to come out with the DeLorean… that's what I'm waiting for.
Since this weeks articles about Back to the Future why not have a little contest. I am going to give one lucky winner a 1.1 scale Back to the Future license plate that says "out of time" along with a Big Squid sticker pack. All you have to do is email me at Jeremy@bigsquidrc.com with your movie or TV replica RC build and I will announce the winner in an upcoming Everybody's Scalin'. So good luck, looking forward to see those emails, and as always keep scalin'.