EVERYBODY'S SCALIN' – OPEN SEASON!
A lot of work went into opening day; three months of planning and a month of backbreaking labor. Every rock, scale building, and obstacles carefully placed. To be honest, at one point I started having doubts. I started asking myself did I take on too much, am I going to be able to accomplish the goals I had set for the summer opener of my scale off road park. I don't think it could've happened if it wasn't for all the help in building the course and some of the obstacles people made for me. A big thank you to everybody that helped make Juicebox Off-Road Park Summer opener happen.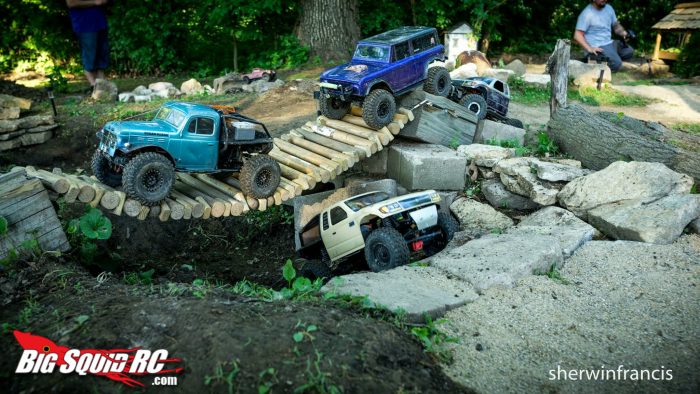 I started building the park two years ago.  I knew with a baby on the way I wasn't gonna have a lot of time to go out with my buddies. So I figured I got a big enough backyard why not make a course and I can just pop out back for 15 minutes and still be home to help out. In the beginning, it really wasn't anything crazy. A few holes here and there, a 2×4 bridge and a handful dirt hills. For about a year the park got neglected due to a crazy work schedule and new dad life. One day, last October, I went out back and just stared at the abandoned off-road park for about a couple of hours. I grabbed a shovel and started making little trails here and there. In November of last year held my first event and over 40 people came over to run on the park. That definitely made me realize how much people enjoyed the no pressure of competition; just a freestyle fun run. After that day I immediately started planning for my summer opener. Now I have a tendency to go big with anything I do. I told myself this year's going to have more obstacles and more skill buildings or areas for people to enjoy the park and not just cruise around within five minutes and be done.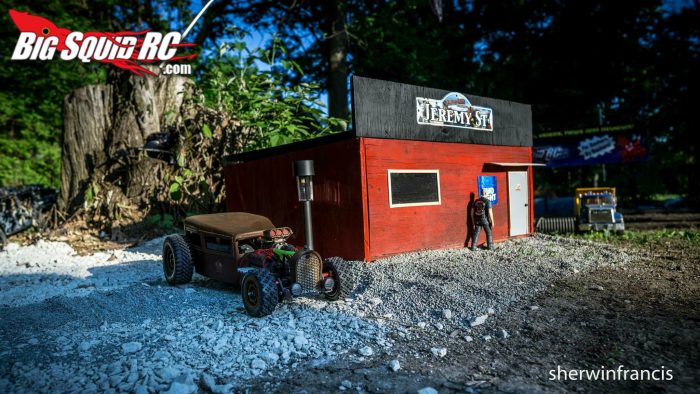 The park now has a little something for everybody. Some pretty tough obstacles for the comp guys, nice easy trail riding for more trail oriented, a little scale town with a bar, police station, mechanic shop, bed and breakfast and now a Monster Jam freestyle track. I had plans for an oval but due to weather conditions it was not able to get done in time for opening day. Aside from the heat it turned out to be a great opening day! Just about 30 people showed up to check out the new improved park. After a couple of hours of people running in the park and getting wild on the monster truck freestyle course it was time for the main event. Other then a slight lighting malfunction in the beginning of the scale Metallica concert it all came out as I imagined. As for next years' summer opener, only time will tell.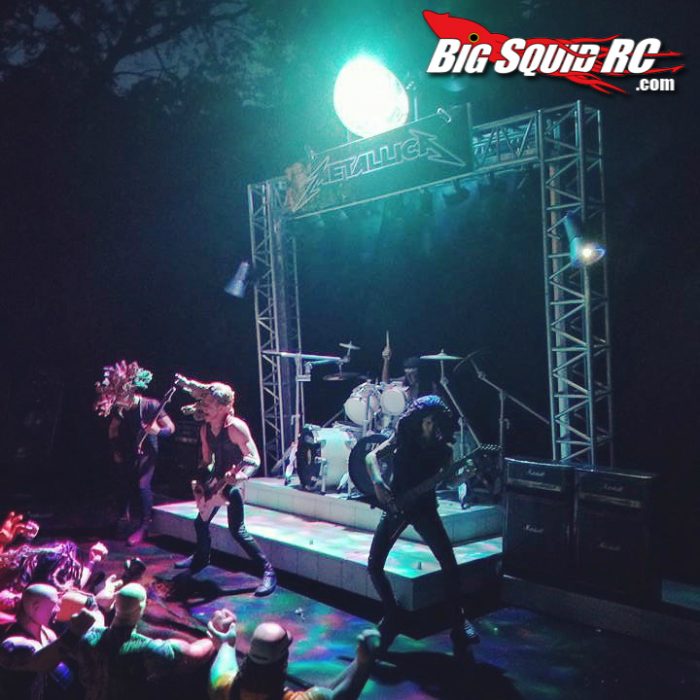 Pictures courtesy of Jeremy Griffith, Sherwin Francis, Russ Reidenga, Theo Vidito, Joe Carina and Erica Dillenburg.