EVERYBODY'S SCALIN' – PITBULL RC 100MM KRONIK SHOCKS
Pitbull RC has some great products already, so when they sent us the new Kronik Shocks we couldn't wait to try them out. The on-the-fly ability the Kronik shocks have are great for all you comp folks out there. I chose to put the new shocks on the Axial Racing Wraith 1.9, being that they are 100mm shocks, I figured they would perform best with the Wraith 1.9. The Kronik shocks also have duel rate or single rate springs and during our testing I used the single spring.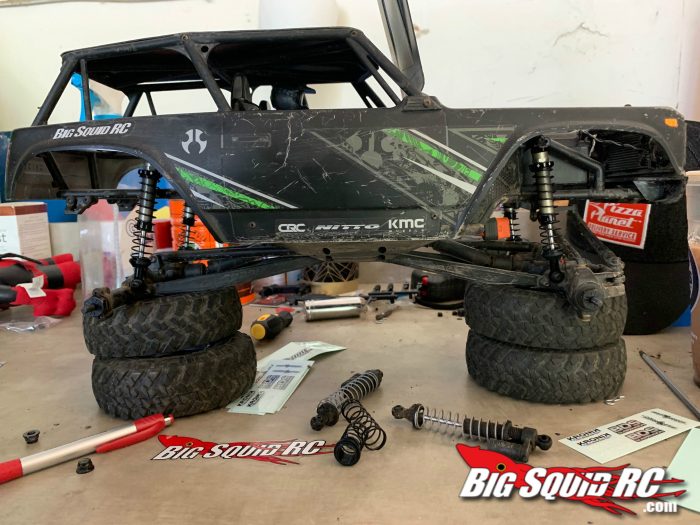 Installing the shocks are extremely easy and took about 10 minutes to do all 4, granted the Wraith 1.9 is very easy to work on. Right from the start I loved how smooth the shocks were and the rebound was just as good. The one thing I didn't account for was the Wraith's light weight. The first few runs were a little stiff due to the lack of weight. After adding about a pound and a half to the rig I was able to tell the difference right away. I would definitely recommend picking a rig that has a little weight to it.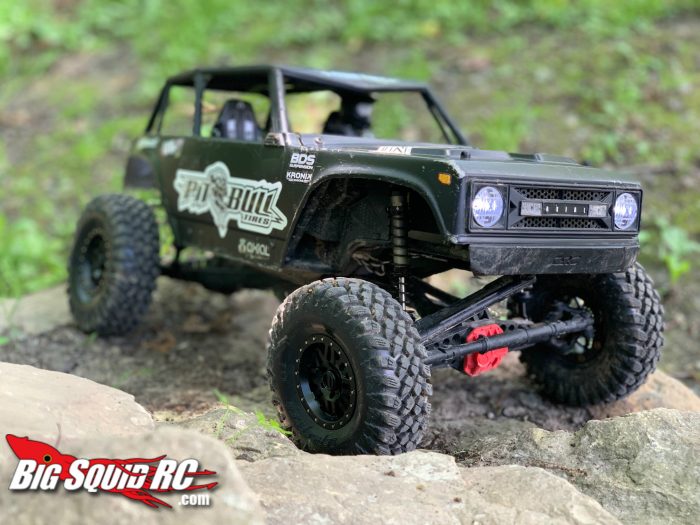 When Pitbull announced the new Kronik shocks people were a little taken back by the Price of $89.00 but you have to think about the product and the quality of work. Sure, you can go buy a set of knock off Rock Beasts that look exactly the same but trust me you get what you pay for. The Kronik shocks are definitely not the cheap shocks you will find on eBay or Amazon no matter how hard you try and justify buying the cheap ones.
We did about 10 runs with the officially licensed BDS Suspension Pitbull 100mm Kronik shocks. After all the trail time the shocks are still in great working condition. I love seeing RC companies stepping out of their box and releasing new and different products. When I talked to Michael Green, from Pitbull Tires, and he told me about the Kronik shocks I couldn't help but ask him if Pitbull RC has anything else rolling around in the doghouse. Judging by his facial expression I would definitely keep a look out for what else Pitbull RC has in store for us.
Now that the Big Squid RC Wraith 1.9 is slowly getting upgraded I think a light bar is in order along with some other goodies. If your looking for a great set of 100mm shocks I definitely recommend the new Kronik shocks you won't be disappointed! Till next time have a great weekend and keep Scalin'!