Everybody's Scalin' – Pro-Line is Killin' It
It was a very big week for body announcements!
Back in May I posted a personal "Top 5 Bodies Wishlist", and Pro-Line has answered the bell for my #1 request, just in time for the holidays to boot.
I may not be a Mopar guy, but damn if the Power Wagon isn't the toughest looking truck of all time. Yes, even this Ford guy who feels that the 1979 F-250 will forever be the end-all-be-all of truck design must give the big Dodge its due. Nothing has ever looked so utilitarian and macho.
Now, when the Maxx truck craze was super hot in the early 2000's Pro-Line had one of these available. You can see the picture here.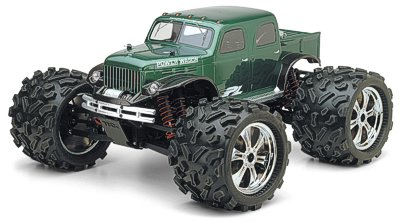 Note how they didn't just do the lazy thing and re-use the old mold. The new version has more clearly defined lines and better proportions in relation to the real thing. The new fenders and grill look particularly awesome.
The other obvious difference is that this new one is two piece, which is also really cool as that opens up a whole slew of options. I'm looking forward to the first folks that use the cab as the basis for an amazing vintage tow truck or flat bed build.
While the Power Wagon rightfully has all of the scaler folks hot and bothered, they also slipped in another out-of-nowhere release that has other off-roaders pumped. The Sumo, which is based on a Suzuki Samurai.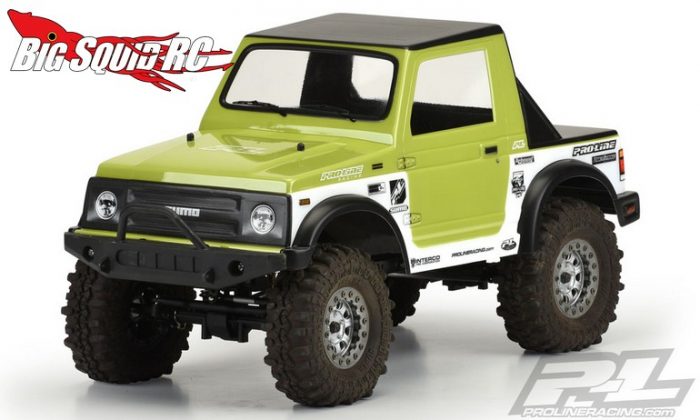 Sammy's have long been a favorite for those looking to build a trail rig on a budget and/or that have a death wish. I'm only sort of kidding on that second point, ha.
The Pro-Line Sumo is designed to fit the 1/12 ECX Barrage, a truck that I love, but ambitious 'Zuki fans should be able to make it work on shortened up versions of 1/10 trucks. Bonus points if you put gigantic tires under it so it always wants to roll over!
Seriously though, the Sumo body is awesome because it's a smart way to do a short wheelbase body without using something else, say a pick-up, and severely shrinking it down to fit correctly. A Sammy is the perfect solution.
Both of these releases come as a major breathe of fresh air as many in the scaling community have a severe case of "Jeep over-exposure". Hey, I love Jeeps as much as the next guy but I'm sort of at that point as well (although I'd still like to see a Scrambler!). It's nice to have variety.
Kudos to Pro-Line, they've done a killer job here. That's pretty much the unanimous sentiment across the internet, which is a rare feat to accomplish in 2017.
It's great to finally have the mighty Power Wagon available!