EVERYBODY'S SCALIN' – RC4WD GELANDE II MAKEOVER
Now we're talking, RC4WD has just anounced two updated versions of the Gelande II.
The Gelande G2 platform is a great one to play around with, the Farm Truck has a G2 LWB chassis and despite the looks of the rig it performs well. The new Gelande II has had more of a cosmetic makeover with two new licensed Range Rover bodies. Call me crazy but getting a licensed body makes a rig that much better, nothing worse than seeing a Fodge or a Dord body, if you get what I am laying down.
RC4WD Gelande II RTR W/ 2015 Land Rover Defender D90 Autobiography Limited Edition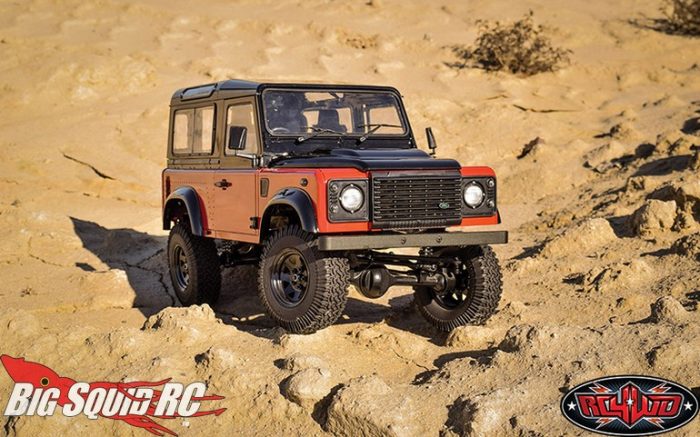 This was the body I had seen first the other day and it immediately grabbed me by the tentacles. The opening doors are a wicked feature and having the hood and rear door open makes it even more realistic. After all, that is what we are all looking to do. RC4WD has been paying close attention to what the master builders have been doing to the Gelande II over the last few years. A full interior with a center console that opens is a builder's dream. The 2015 Land Rover Defender D90 Autobiography Limited Edition should also help the new people to the hobby who are looking for a super scale rig but are intimidated by a kit or customizing.
RC4WD Gelande II RTR W/ 2015 Land Rover Defender D90 Heritage Edition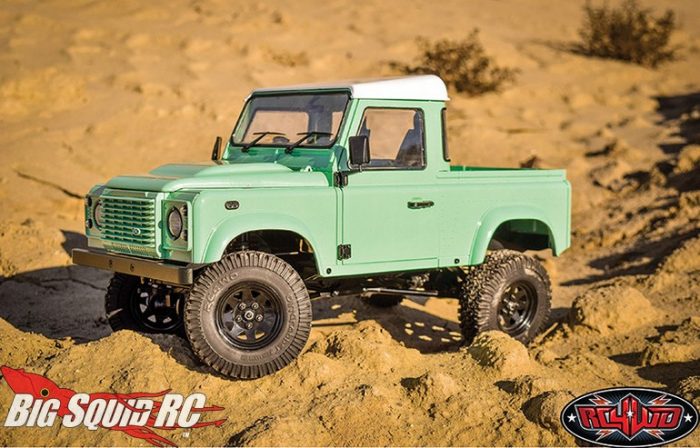 I completely dismissed this body at first but the more I look at it the more it has grown on me. The crawler world has more then its fair share of SUV's. I know I am not the only one who wants to see more Pickup trucks being released. Just look at how many people converted the RC4WD Blazer body to a pickup truck of some kind. The D90 Heritage Edition has the same scale features as the Autobiography Limited Edition like the doors, hood, tailgate and center counsel all opening; I just love that. An opening center console, I finally have a spot to hide my scale maps. Out of both new bodies I think the Heritage Edition would look the best with a weathered paint job right out of the box.
The idea of doing a Camel Trophy style build is becoming more of a reality now. For about a year I have been checking out videos and pictures on Camel Trophy and overland builds. It would be a first for me, but it is a project I think I could really get into, lots of scale items, weathered rigs, scale trails and of course the pictures. This is a great step forward for RC4WD to take and it should have all of the scale crawler world asking "What will they come out with next"? Whatever that maybe we have some sweet new Gelande's to play with until then!
Before I get back to the scale shop, I want say congratulations to Reefs RC for the release of the Triple 7. It sold out on day one, now that is impressive. Do not worry, they have more, lol. Have a great weekend and Keep Scalin'!