EVERYBODY'S SCALIN' – RC4WD GO SCALE DAY!
What is up everyone and happy Friday! RC4WD has been promoting their Go Scale Day for May 1st over the last month. The idea is to get out with some scale rigs, friends, family, and just enjoy the hobby in the natural environment of the Great Outdoors. RC4WD will also be giving away exclusive GO SCALE DAY goodies, share your Go Scale Day photos on Instagram using the #RC4WDGOSCALEDAY and be entered to win. And if that was not enough RC4WD is also holding a photo contest for the same day with 5 different categories such as, MR. RC4WD = who has the most RC4WD product in a photo, MOST UNIQUE ENVIRONMENT = who is driving in the best place, BEST SCALE PHOTO ND SCALE TRUCK = the best scale rig and photo you can use and take, MOST CREATIVE BUILD, THE FUN ONES = the best group photo. I have already bribed my wife for a group pic so we will see how that goes lol.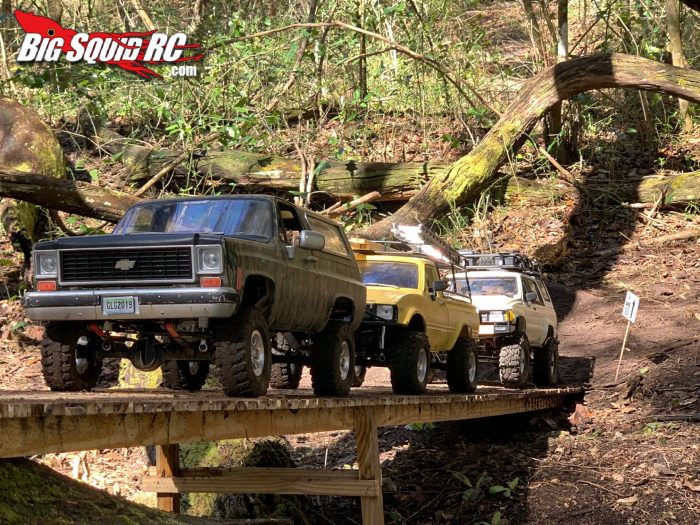 RC4WD has always been a main part of my scale builds, from the first Blazer body I got and mounted it on an old SCX10 to the current Blazer, 4Runner, and a few sets of wheels and tires, any time I can use a RC4WD product I jump at it. Driving scale is my favorite thing to do, put the scale rigs in real life scenarios, and drive them as you would in the 1.1 world, that is what scale is all about and RC4WD has known this for years, 20 years to be precise.
I look forward to seeing all the great photos from RC4WD GO SCALE DAY, I have a few photo ideas as well. Hope you all have a great weekend, make the most of it and keep scalin'!