EVERYBODY'S SCALIN' RC4WD HAS A HERO ON THE WAY
Hello everybody and welcome to this weeks' Everybody's Scalin'! I know I'm not the only one who freaked out when RC4WD announced the new Desert Runner Scale truck with Hero body set. A few months ago a hand full of pictures were floating around of the Desert Hero. I checked them out and I thought it would be a phenomenal rig but I didn't get my hopes up. Let's be honest here, if you believed everything you seen on the internet or Facebook then Batman is a middle aged mad who terrorizes his family and Obi-Wan Kenobi is Jesus. So, I didn't dwell on it too much and moved on. But then, last week we got the news from RC4WD about the up-coming release of the Desert Hero and the scale world went crazy with speculation.
Here is what we know for certain; the Hero is going to be 1:10 scale so it will fit in nicely with other rigs. It's going to be a hard body with working doors and a full interior. The fact that it has working doors is a "take my money" moment for me. You don't see any rigs with working doors unless it's a costume job, let alone on a RTR. The Hero will also have an independent front suspension, so expect a smooth stable ride. That is about all we really know at this moment.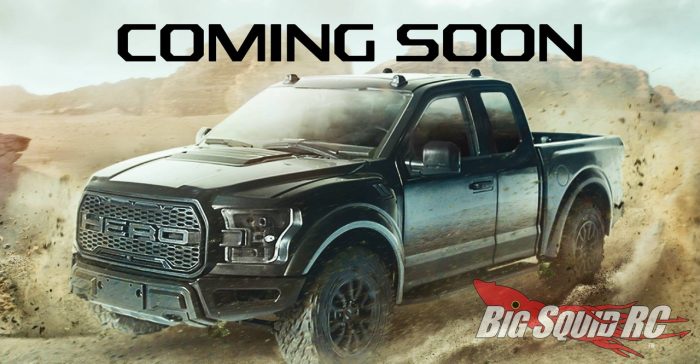 On to what we don't know now; It is still to be anounced what motor the Hero will have. If I was to guess I would say a slightly faster than normal brushed motor for a scale truck. Don't hold me to that because RC4WD could easily surprise us with a brushless speed demon. With all the scaleness the Hero has had me wondering what size battery it will take and where is it going to fit? And the most popular question is… how much? The street price is probably one of the most popular questions I see people asking. I for one am not about to take a stab in the dark on the price, but anytime a rig has this much detail expect to pay over 200 bucks. UPDATE: Looks like we now have a price of $549!
I'm sure we will start to see more info coming out very soon so for now we will all have to wait and see. Tom Petty said it best, "Waiting is the hardest part". But once the Hero is out except nothing but the best from the Scale Gods at RC4WD. I'm going to go back to drooling over the teaser picture of the Hero, so for now, and until next time, have a great weekend and keep scalin'.
Hopefully we will get the full details soon, until then you can hit up this link to see more RC4WD Scale vehicles.
Read more RC4WD News right here on Big Squid.