EVERYBODY'S SCALIN' – RC4WD TF2 LWB BACK TO THE TRAILS TRUCK UPDATE.
It has been a while since we have revisited the RC4WD Trailfinder 2 Back to The Trails Truck.  Since getting the rig over the summer, the truck has had a few adventures. It's made a trip to Kentucky, Horizon Fest, and USTE 2022. But with that much travel and wheel time on any rig will start to show no matter what you have.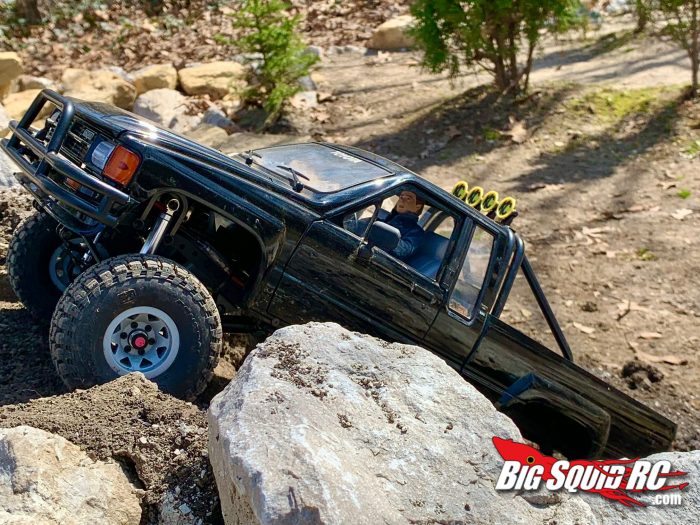 As for mods I haven't done much, took out the smaller leaf's and internal springs so the rig would ride better and break in faster. I also changed out the wheels and tires, and not because I wanted too. The way the rig comes from RC4WD is perfect for me, being a fan of a time travel movie from the 80's that the rig happens to look like, is the main reason I bought it. The tires started to come out of the bead of the wheel, not a big deal, but I didn't have time to re-mount them before USTE. Luck would have it; I had an extra set of Element RC 1.55 wheels and tires. And if I may say so, I think they look good for now.
The Next mod for Marty's truck is from Tiny Truck Nutz. I received a TF2 Flip Kit from Tiny Truck Nutz, this kit improves ground clearance and improves driveshaft angles. Big thanks to Tiny Truck Nutz for hooking me up with this kit for TF2 and can't wait to install it! I am sure over time I will do more to the 80's movie truck, but for now I'm happy with it just the way it is. The leaf's are getting better with every run giving me a good bounce. One thing to keep in mind if you are new to trailfinders, is that the leaf springs take some time to wear in. like they say, "you can't rush art". Give the rig time to develop you will have a lot more fun.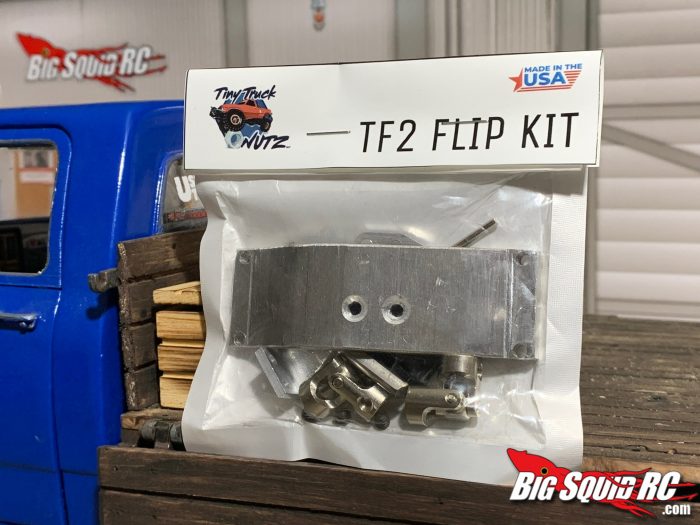 If you want to see more RC4WD News hit the LINK. Till next time, have a wicked weekend and Keep Scalin'!