EVERYBODY'S SCALIN' – RC4WD WARN WINCH LENDS A HELPING HOOK
Scalers block can get the best of all of us. Just like writers' block, getting stuck on any project can drive you crazy. Something as simple as where to place a scale item can stop a build in its tracks. Lately I have been torn on what rig to put our RC4WD 1:10 Warn 9.5cti Winch on. As soon as I finished the Dually I started immediately on the next project and Great Scott!! I think I found a home for the RC4WD Warn Winch!
I won't go into a lot of details on the Farm Truck just yet, mainly because it's not finished. But I have finished the flat bed and after a lot of back and forth on where to mount our RC4WD Warn Winch I think having a winch on the bed would be perfect for this build. For starters, I am using the RC4WD Gelande 2 long wheel base for the chassis. For this style of build it just makes sense for us to use a long wheel base. Having the LWB gives us the stability we will need when trailing with a load.  Unlike the Dually, the Farm Truck will be able to go off-road with ease.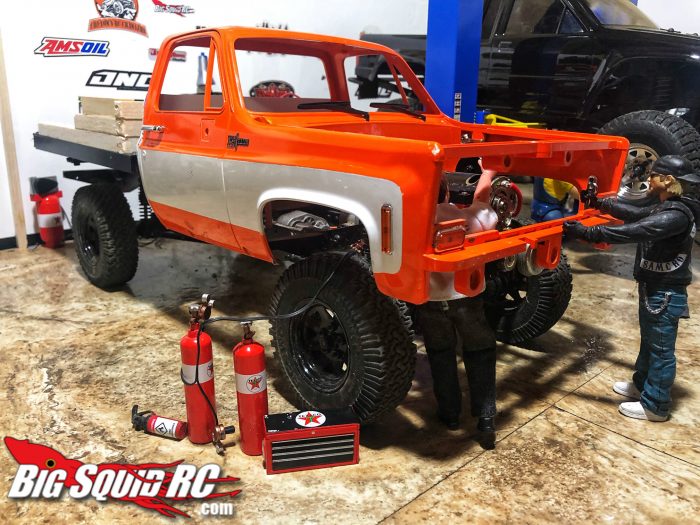 The way I see it is if the Farm Truck is going to be an off-road park work truck why not mount the RC4WD Warn Winch in the back so it can tow out other rigs when they get stuck or break down. Anytime someone breaks down at the off-road park I feel like I did good job in making the trails. Just last weekend there were about 6 rigs that didn't drive out of the off-road park. And all I could think about was how cool it would be to have them pulled out of the park with a scale work truck. Putting the winch in the bed can also be set up for a potential tow truck as well. And let's get right to the point, the RC4WD Warn Winch is just one of those scale accessories that is a must have in any scalers back pocket.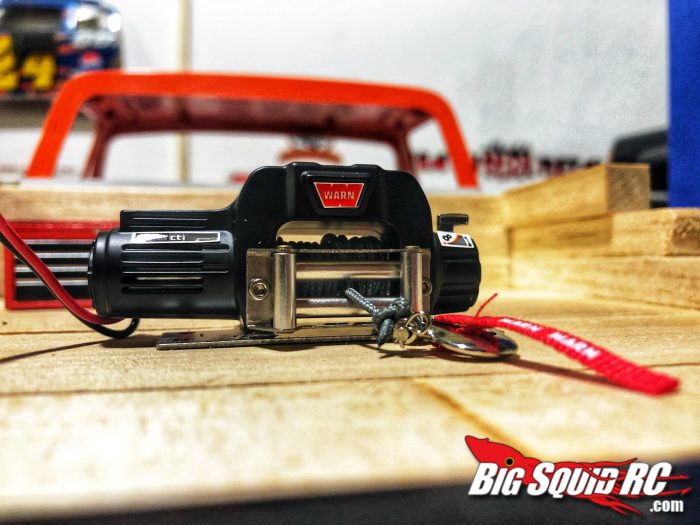 Normally, I wait to post about our builds officially until once they are finished, you might find little sneak peeks on Facebook or Instagram, but I just couldn't wait to share a little on this one. I can tell you this RC4WD  is a great platform for any scale build; especially if you're just trying your hand at scalin'.  Pick up any of the RC4WD rigs or accessories and let your imagination run wild! And you can count on an official reveal of the Big Squid RC Farm Truck very soon! And one last thing before I head back into the Big Squid RC scale shop. With Black Friday coming up be sure to check out the RC4WD web site for some killer deals and get your scale game to the next level; they do Black Friday right! So, till next time, have a great weekend and keep scalin'.