EVERYBODY'S SCALIN' – RUST BUCKET
In the past I have tried a few different methods to try and create rust. Mixing cinnamon with brown paint and all kinds of do-it-yourself techniques. All of which ended in a complete disaster and left me feeling beaten. Then I saw my buddy Joe's Traxxas Trx4 Bronco and the rust job he did using a 3-step rusting kit. I knew I had to give it a try, I mean why not, I have tried crazier techniques in the past. With a little click of the "Buy Now" button on EBay my Modern Masters Metal Effects Rust finish kit was on its way!
When the rust kit finally arrived I had two rigs in mind to start with. The Redcat Racing Gen 8 and our RC4WD Farm Truck. When getting started you will want 3 paint brushes of any size you want, rubber gloves, a-cup of water and some shop rags. If your body is dirty, clean it up, you will want a nice clean surface to paint on. Now the rust kit does include a spritzer cap attachment that you could also use if you want it. The first step is to apply the primer. If you want a solid rust spot then lay it on thick. You can also dry brush it on if you want more of a faded look. There are a set instructions for the drying times, so read the directions, lol. Next is the oxidizing iron paint I found that the thinner you make your coats with the iron paint the brighter the rust will be in the end.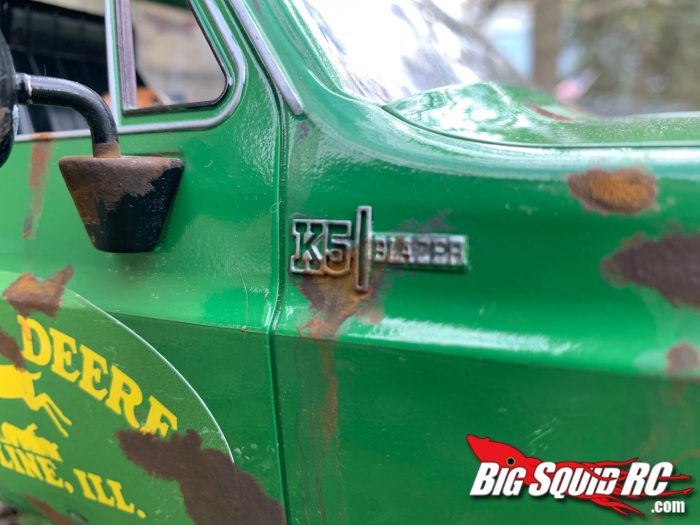 The last step is applying the rust activator solution. This stuff is like water so be careful. Dipping a brush in the bottle and letting drops fall on to your rust spots can be messy but at the same time seems to be more effective. Play around with some different brush techniques and really see what you can come up with. Little tip, if you take the primer paint and water down the paint it will be thin enough to drop off of the brush and add some running rust lines. The end result is fantastic, and I couldn't have been more satisfied with how the rust turned out. Once I have the frame rusted with some touch-ups finished the look will really come around. The only real down side I see to the rust kit is that it makes you want to do more and more. So one rusty body turns in to 4 lol. Hope this helps anyone looking to some rust work on their rigs, I can tell you it helped me finally.
Have a great weekend on the trails I know I will have my hands full with getting Juicebox Off-Road Park ready for the summer. Till next week, keep Scalin'!