EVERYBODY'S SCALIN' – SAY HELLO TO MY LITTLE FRIEND!
Big News in the tiny scale world from RC4WD today. RC4WD has released the Trailfinder 2 1:24 and Big Squid RC was apart of the testing and had a blast doing so. The 1:24 scale Trailfinder 2 is sure to be a hit this Christmas and is a rig I would put on my list! The way the rig is laid out will be a perfect fit for the 1:24 static model bodies, and letting you let your imagination run wild with an abundance of options.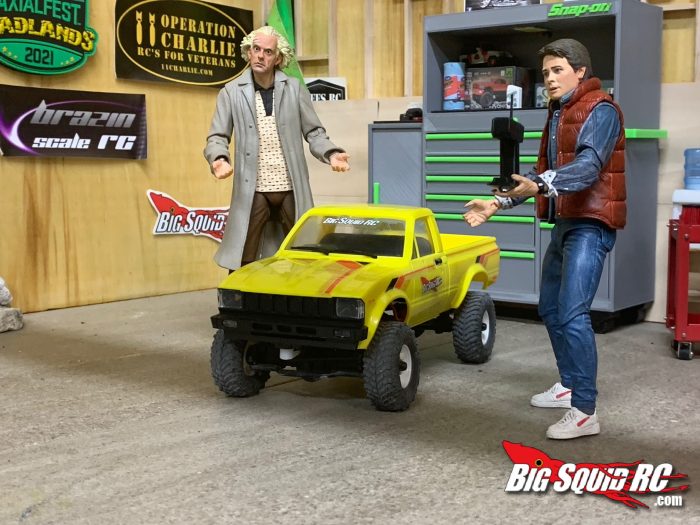 The 1:24 Trailfinder 2 is not a dead on, shrunken down version of the 1:10 TF2. But I would say there are more similarities between the two then less. The body is a hard Mojave right-handed drive like its bigger brother, the axels are about the same and you still get cool set of wagon Beadlock wheels and Mickey Thompson 0.7 Baja Claws. The rig however is coil springs and not leaf sprung like its 1:10 counterpart, I could see leaf's at that size being nightmare on a rig, so I think they made the right decision on that.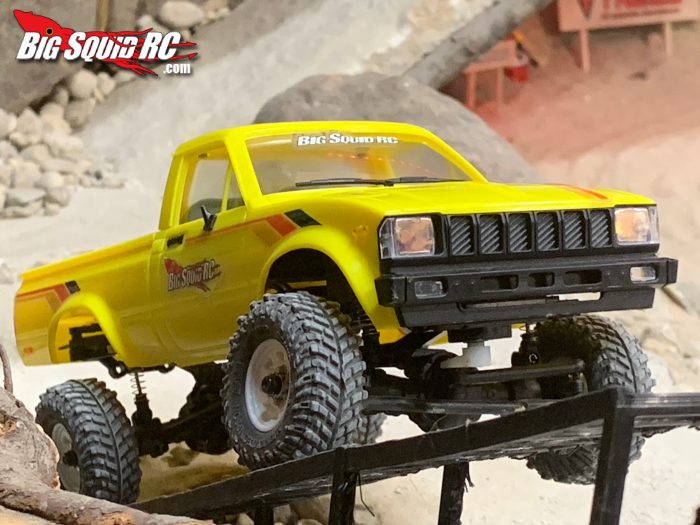 We are looking forward to seeing what creativity the RC4WD 1:24 Trailfinder 2 can bring out of people, I am sure that you will see a bunch at this coming up Ultimate Scale Truck Expo. We will have more about the 1:24 Trailfinder 2 in the coming weeks. So, until then check out our unboxing and running video! Have a great weekend and Keep Scalin'!