EVERYBODY'S SCALIN'- SCALE PROPERTY DEVELOPMENT
I know I can't be the only one who is starting to see more and more scale garages and/or shops popping up lately. It's starting to become an essential tool to have if you are in the Scale Crawler scene. In fact, my very first Everybody's Scalin' post was about building a scale garage. Don't worry this is not a re-run. I have had a lot of people ask me if I could make a shop for them or where they could buy one. As much as I would love to build shops for people all day long I just don't have the time. There are two companies I am going to tell you about that have you covered if you are interested in a scale garage and don't want to or don't have the time to start from scratch.
The first company is called VanOrd Customs. Along with making scale license plates and other signs VanOrd Customs also makes a sweet scale garage backdrop. And after seeing them I can't believe no one else has thought of this. Not all of us scale nuts have a lot of room to build massive garages for our tiny trucks. Having the scale back drop not only looks fantastic but can easily be rolled up when you are not using it. Saving you a ton of space and also giving you the opportunity to basically set it up anywhere and anytime for those much loved scale shots. You can't even tell it's a backdrop unless you are looking at it from afar. And since my scale shop and crew are homeless at the moment, while I am working on the new and improved Big Squid RC shop headquarters, I am definitely regretting not picking one up. Not having a shop at the moment for me is like having peanut butter but no jelly, it's killing me! Click the link below for more info about VanOrd Customs scale backdrop
https://www.vanordcustoms.com/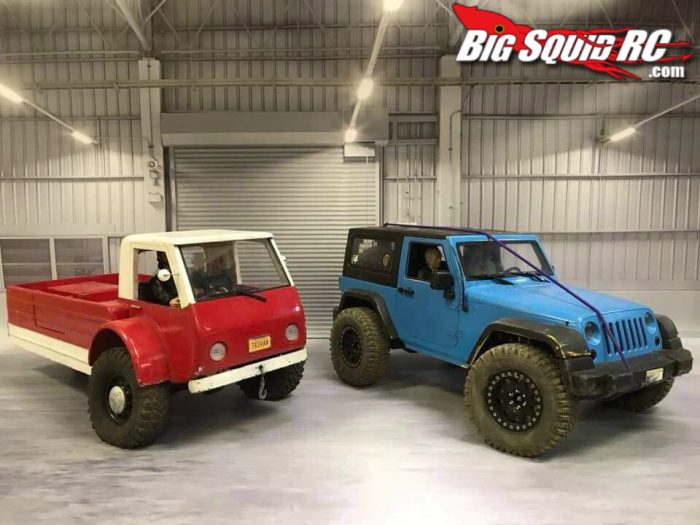 The next one comes from Powershift RC Technologies. Over the last month I have been keeping a close eye on what they have been doing on their Instagram page. And to tell you I am amazed would be an understatement. Now Powershift RC Technologies offers a wide range of products for your scale rigs. But their scale garage kits are definitely something to check out. They have you covered from a micro garage kit to a scale warehouse. They even offer a garage loft kit and lighting kits for the scale shops. The nice added details like the pullers and rafters really make the Powershift RC Technologies scale garages definitely worth the money! One really cool thing is that you can start off with the smaller base kit and get add on kits to expand your scale garage. Because once you get the scale bug bite you are going to keep scratching it and will get bigger and bigger. If that is not good enough for you, they even offer custom sizes. All you have to do is send them an email with what size you are looking for. For more info about their scale garage kits click on the link below.
https://store11415794.ecwid.com/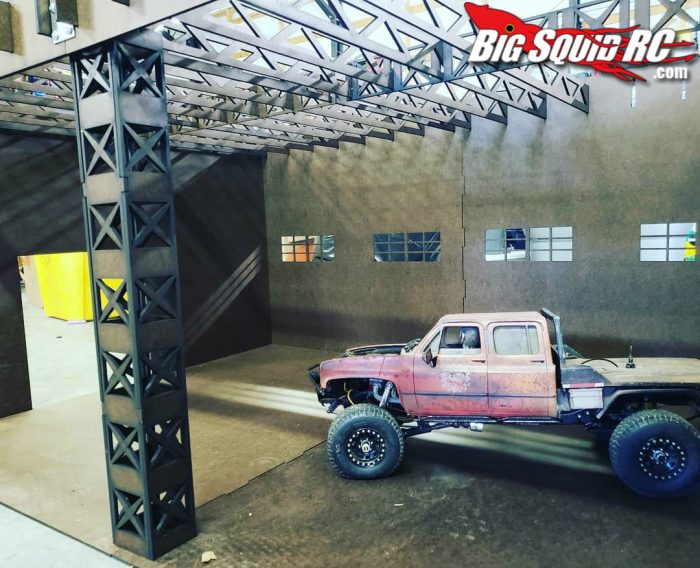 I hope this will help anyone that is looking for a good scale shop that in a way is RTR. For me, I need to get back to framing the scale walls for the new shop. As always have a great weekend with lots of RC time! Till next time, Keep Scalin'!