EVERYBODY'S SCALIN' – SCX10 iii MUD RUN!
With the help of a good neighbor I was able to get all 7 yards of dirt I had delivered for Juicebox Off-Road Park moved from my driveway to the back yard. The original plan was to move it all one-yard cart at a time. I moved two carts full, and just that little bit was a nightmare. The dirt had morphed into a gigantic clay mound. Within an hour of the new mountain of dirt being relocated it started to rain and while the rest of my family took cover inside, I figured it was time to get the new Axial Racing SCX10 iii a little muddy. The SCX10 iii has been impressive so far and a run in the off-road park while its raining seemed like a great way to end the Big Squid testing portion of the review. I do how ever have to say I think the next Axial rig should have working wipers, our scale driver could not see anything by the end of the run. So, check out the new video and hope you enjoy it because I know I had a blast playing in the rain. And even though I ended up having to mop the kitchen because I did not know my pants were muddy and I left tracks all over. A chance to film in the rain with a wicked rig, is worth it to me.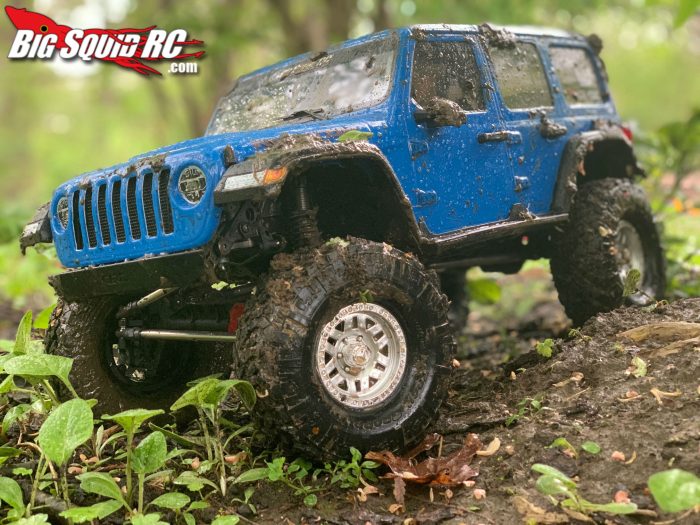 Have a great Mother's Day weekend and make sure you let Mom get a turn with the remote. Till next week Keep Scalin'!