EVERYBODY'S SCALIN' – SCX24 MAKEOVER!
While the hobby is still reeling over Axial Racings newest rig, the SCX6, I decided to go the other way in scale and have something SMALL to show you. It has taken a me some time to get into the smaller scale stuff. After driving the rigs from FMS Model and ROC HOBBY, my love for the smaller scale has blossomed. A good friend of ours Wayne's RC World helped me out with making our SCX24 not only fantastic looking but added some performance mods for the rig as well.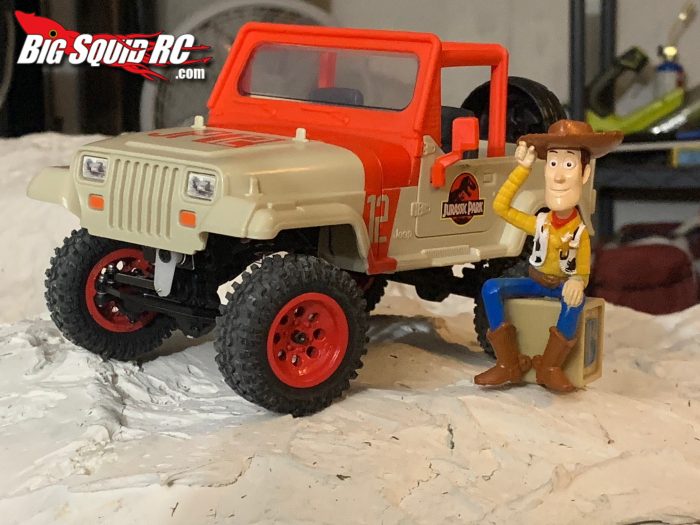 Wayne has a gift with the tiny, tiny rigs, a few of his smaller rigs will outperform my lager scale ones. So, when I gave him two SCX24s, a body from a Jurassic Park toy and said good luck, I knew it was in good hands. Sadly, the SCX24 Deadbolt I picked up on vacation in California had serious rust issues. I think the Ocean trying to steel it from me had a big part in that. But the other SCX24 was in better shape, already had the Team Garage Hack Carbon fiber chassis and the BowHouse RC LCG battery Tray. And to sweeten the pot, REEFS RC hooked us up with a Micro 99 for the build as well as Helios supplying one of their batteries made specifically for the SCX24.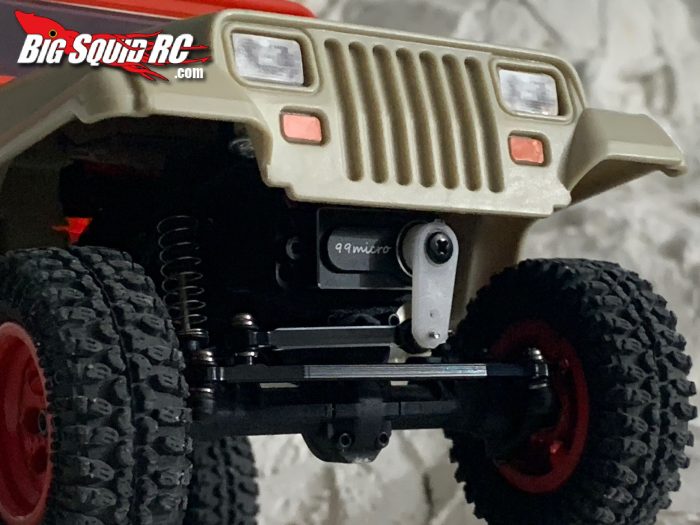 I will have a video sitting down with Wayne's RC World discussing what was all done to get this rig up and running verry soon. With the new smaller scale indoor course, the Jurassic Park Scx24 will be a great addition to the trails and is already a blast to drive! With the right set up even the smaller rigs can feel and drive like the bigger scale rigs proving that size does not matter!
Have a great weekend and get out and hit the trails before you know it the snow will be covering them. Till next time Keep Scalin'!