EVERYBODY'S SCALIN' – SHOP NEWS
USTE 2022 is drawing near, and it seems every week we receive more goodies for the trip. Last week I got a package from CarryAll-RC and Crazy Crawler that contained some sweet items. Crazy Crawler sent us a few foams for us to try, I am looking forward to seeing the benefits of changing foams. We got a set of Heavy Duty 1.9 R116 x 40 and a set of FT Pro with tunable inserts. The Crazy Crawler Foams arrived at the perfect time, just about to start on the tires for our Gmade Buffalo Pickup and have been toying around with the idea of changing out the wheels and tires on the Element RC Gatekeeper.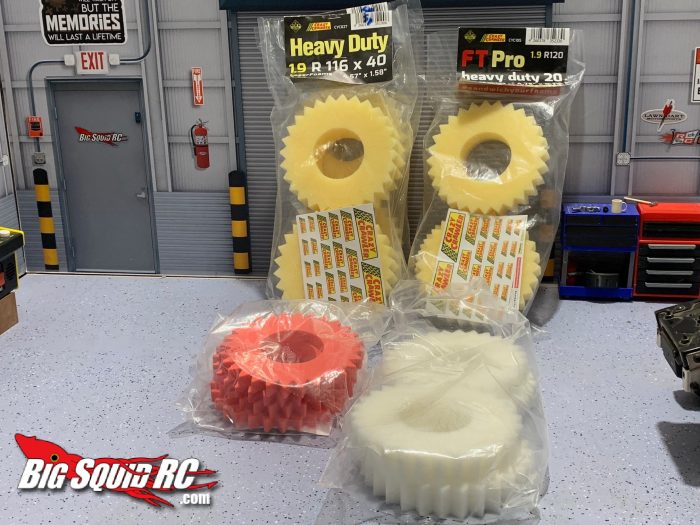 Being prepared on the trails is very important, you don't want your day to end short for something simple. So, when CarryAll-RC came out with their trail bug out bag I was intrigued with the idea of having a dedicated trail bag. More than just a cool bag the CarryAll-RC bag is packed with all the supplies you will need from screws, nuts, bolts, first aid, and magnetic pit mats. The concept of the Bug Out Bag has taken off, over the last year the trails were packed with people sporting the CarryAll-RC Bug Out Bag.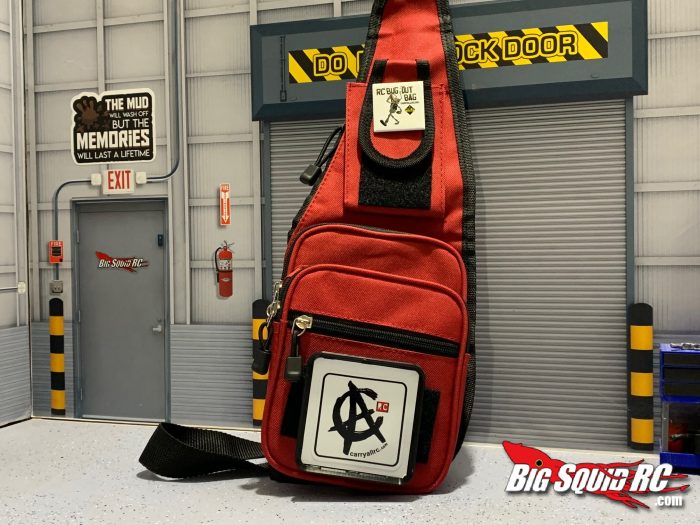 CarryAll-RC is currently gearing up for the release of the V2 Bug Out Bag. While we wait to receive the V2, CarryAll-RC hooked us up with their Sling Pack to tide me over till the V2. So far, I am loving the bag, the sling works great for when I am filming. I can now pack up all the little camera stands, scale items, Action Figures, and tools I normally need for filming the Big Squid RC Films. If you are looking for a trail bag worthy of an RC adventure than check out CarryAll-RC to see what they have for you.