EVERYBODY'S SCALIN' – SHOP NEWS
There has been a lot going on in the shop over the last few weeks, so I think its time for an update on a few projects. And for anyone who has tuned into the Big Squid RC Live Stream we do every Thursday night at 8:30 CT, thank you so much! We are having a blast doing it and its only going to get better.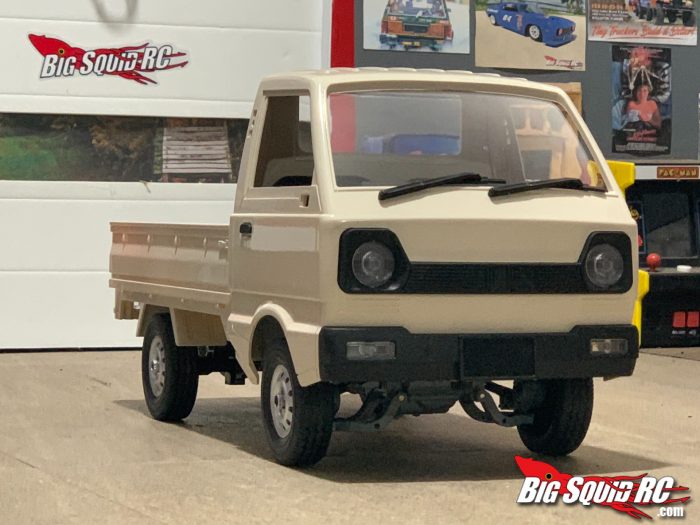 First is the cute little truck we got from RC Pit Products, the WPL Toys KEI Truck looks great, the detail on the rig is shocking when you think about the price only being about 70 bucks. Looking forward to some wheel time with it this weekend also think it would be cool to scale one out and do a giveaway on the live stream some time soon.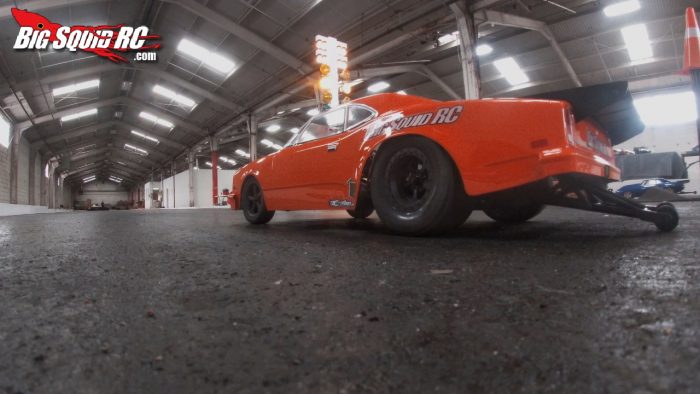 After some real track time with Boss Man Brian at NWI RC Dragstrip I can say I am hooked. The DR-10 is a great car out of the box just make sure you calibrate the ESC for full power, but on the other hand it helped me learn to handle the car at the slower speeds. The new tires I ordered should be in next week and once they arrive the DR-10 will take on a whole new look, it will be Ruthless! I have been just looking at the Reefs RC Ruthless drag wheels since they arrived drooling at how sexy they are! As for the JConcepts Grand National body, I am leaning more in the direction of wacky paint and not the standard black.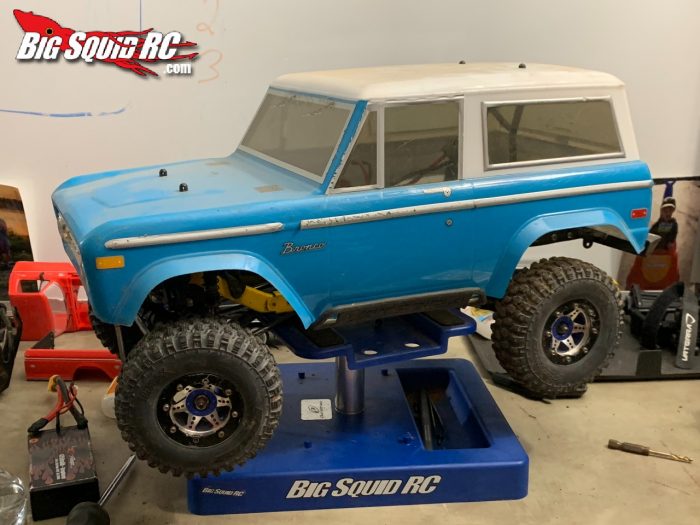 Lastly is what my wife calls the Homer Simpson truck, little back story on this rig, I was at my first Great Lakes Gauntlet and seen the Vaterra Bronco for sale on DSM Off Roads booth for a steal. Thinking it was a price I could not pass on and knowing my wife likes the old Broncos, perhaps if I got it for her, she would be more willing to play with me. But she seen it like when Homer got Marge a bowling ball with his name engraved on it lol. So, it has sat on the shelf for a few years, up until last weekend when I finally put a new transmission in it. And wouldn't you know it, the wife seen it on the bench and told me what color she wants it painted, then proceed to talk about driving at next years USTE! Homer 1, Marge 0.
Have a great weekend and keep scalin'!