EVERYBODY'S SCALIN' – SWAP MEET FIND!
Last weekend Brian and I got to spend some time at a RC Swap Meet held at Crawler Canyon in Rockdale ILLINOIS. Proceeds of the event went to the Wounded Warrior Project so spending the day with a bunch of RC nuts and helping a good cause made for a perfect Sunday Funday! Surprisingly, this was my first RC swap meet, never really had the urge to go but now I am kicking myself for missing 100s over the last 10 years. While checking out everyone's table of goodies I seen an Element Trailrunner on a buddy's table with a reasonable price and or trade. The rig was supper clean and has had a few mods done such as an interior, set of different tires, and the fenders have been removed so the bigger tires will not rub. After a quick deal I finally scored an Element Rig.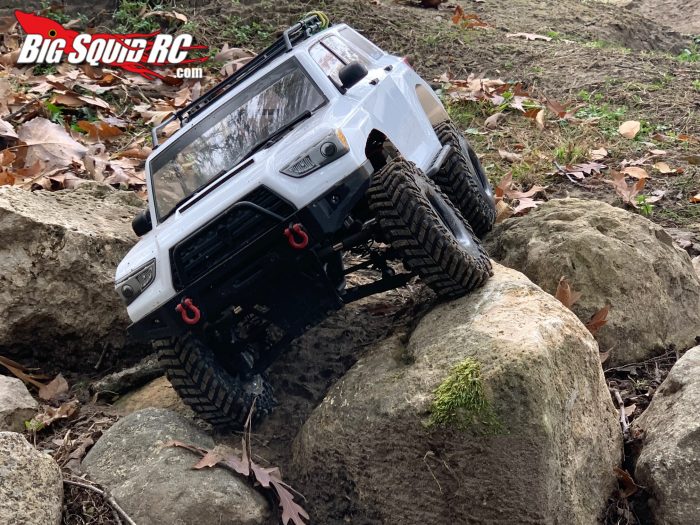 I have always been impressed by Elements line of rigs, and their IFS system makes them stand out from anyone else. It seemed every time I was getting ready to pick up an Element, one of the other projects would end up robing the me of the funds. So, getting my hands on the Trailrunner was a big deal since a lot of my buddy's have been raging on me about not having one yet lol.
I was only able to get a short run with the Trailrunner for the most part because it is that wonderful time of year when Juicebox Off-road Park gets invaded by NON scale leaf's. So, a good portion of the first outing was blowing off trials. When I did get to the actual driving of the Trailrunner I could see why everyone has been telling me I need to get one, the rig handles so well with the IFS and looks wicked going over obstacles. I hope to get in some more wheel time with it this weekend, but I can already tell you that the Element Trailrunner has found its forever home. The only thing I might change is the wheels and tires, I really like the stock tires so if I can round up a fresh set, I will be all good!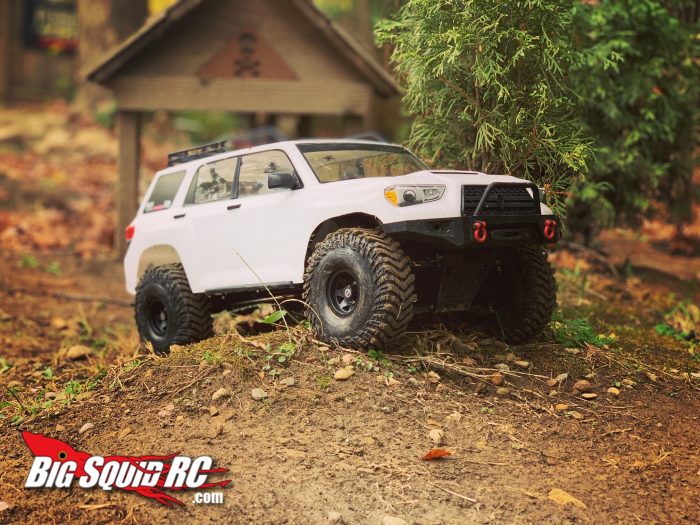 The one thing about buying the Element Trailrunner used that is a bit of a bummer would be the fact I still do not have one of those cool scale garages that can be made out of the rigs box. The amount of extra scale goodies Element hooks you up with when bought new is a nice touch and a big selling point to me. Who knows one of these days I might get my hands on a brand new element rig but until then I am going to have a blast with this Trailrunner. Till next week have a great weekend and Keep Scalin'!