Everybody's Scalin' – The Great Indoors
The brutal cold weather that's engulfed most of the nation finally did me in this week. I have had zero trigger time. After all these years of running in the cold, -5 degrees is where I apparently draw the line. At least it's dry though, which is more than most of you snowed-in east coasters can say!  It's been a good week to go bench scaling, at least.
I've never really been one to do a winter tear down on my scale trucks, as for the most part I've always been a "don't worry about it 'til it's broke" kind of person with them. Drive it, break it, make sure it's stronger next time, rinse, repeat.
Well, thanks to the stupid cold I've actually been….gulp….rebuilding the shocks on all of my trucks. Egads, man. It's really come to this.
Seriously though, what I've found has been pretty laughable. My TRX-4, RC4WD Gelande and gen 1 SCX10 have shocks with hardly any oil in them. Oops.
Speaking of my SCX10….yeesh, that poor, poor truck. It's seen several years of service and lived a hard life. As mentioned, the shocks had basically no oil, the axles and knuckles have badly rusted hardware, my non-sealed output bearing is creakier than an old man's bad knee, and my spur gear had teeth ground down to the point where I dunno how it was even working as normal. But the old girl kept on a truckin'!
Anyways, hopefully with the TLC I can get another 3 years out of it before the next tear down!
Changing gears for a moment, two new models were recently announced, the HoBao DC-1 and Cross RC Demon SG4. Now, I normally don't like commenting on releases like these for several reasons. For starters, I'm not familiar with either of the companies, having never seen any of their work in person. In the case of the Demon, I have no clue if it will ever even hit the states!
But since it's too cold to go out and I don't have a lot of other stuff to talk about at the moment, what the heck?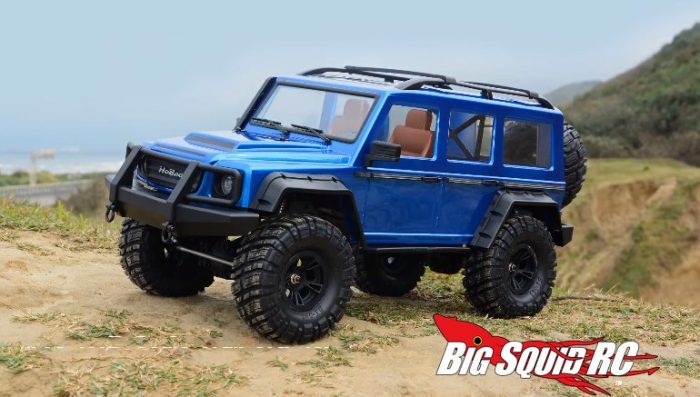 Let's start with the HoBao. It sports a non licensed SUV body that resembles a Land Rover with a few Jeep styling cues. It has a full interior and several details on the body like fender flares and a roof rack. As for the guts of the truck, it looks like it has a modern layout with hex hardware, a good thing. The way those link mount screws protrude from the axles sure look like they may catch stuff, though. I'm hoping we get to review one of these in the near future as I'm always wanting to try new rigs!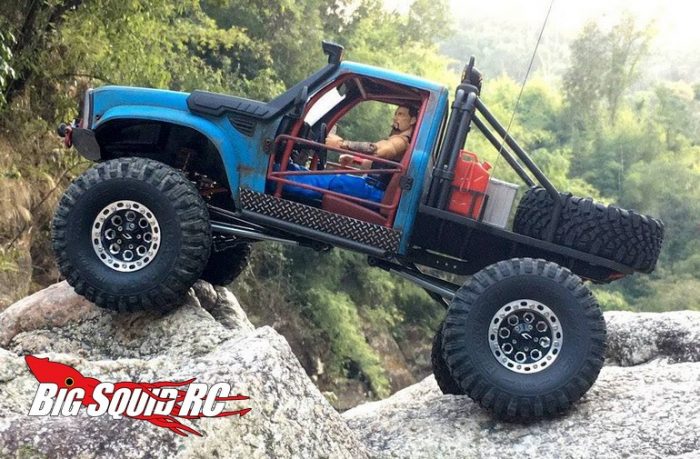 Next up is the Demon. Now this looks pretty interesting. It's styled after a chopped up Toyota that's modded to be a rock crawler, honcho style. It has a very detailed interior and the hood even opens to show an engine. Very interesting chassis layout as well there, with a wild looking angled motor placement. If this truck comes to the states, we will do a review on it.
Before I go, all you folks that are snowed in on the east coast, please be safe! Let's hope we can all get outside soon. The thought of having to continue passing my time with shock maintenance gives me the chills!