Everybody's Scalin' – Tire Wishlist
Last week Pro-Line made some headlines in announcing their boss looking 1.9″ Interco Bogger tire. The gigantic mud tires got me thinking about what tires I'd like to see done in the future.
Many popular off-road tires have already been replicated in r/c size; some, like by several companies even, like the aforementioned Boggers. Still, there are pieces of rubber out there that have yet to be replicated. Here are a few-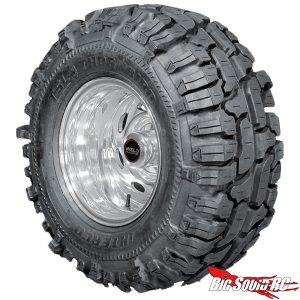 Interco Thornbird
I'll start this off with the Interco Thornbird. Many of you 1:1 off-roaders will probably shake your head at this, but wait! Yes, the full size version of these tires have a bum reputation as they are noisy and don't work particularly well…but they sure do look cool! An r/c version in the correct compound could work great. They'd be perfect for old school Jeep builds!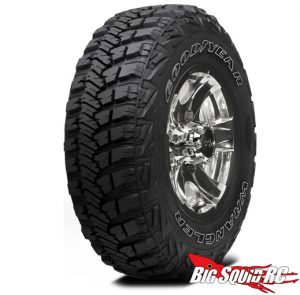 Goodyear Wrangler MT/R
These Kevlar sidewalled non-symmetrical tires have a great reputation on full size rigs and it sure would be nice to be able to equip them on a scale build. RC4WD makes a similar looking tire in their "Two-Face" currently in 2.2 size (they used to make it 1.9 awhile back), but it's not officially licensed or made in their uber x2-SS compound. It would be awesome to see the license be acquired and a 1.9″ version of this be done around a 4.2″ OD size.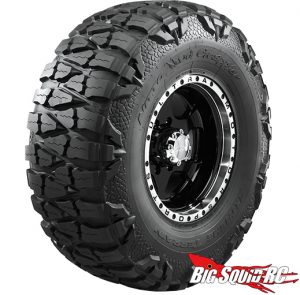 Nitto Mud Grappler
It's shocking to me that a licensed version of this tire hasn't come out yet. When I worked in a 4×4 shop several years ago these things were the #1 requested tire by a mile. There are several "inspired-by" versions of the Mud Grappler, some that are pretty close, but again, nothing official. The unique sidewalls would be really cool to see replicated in 1/10 size.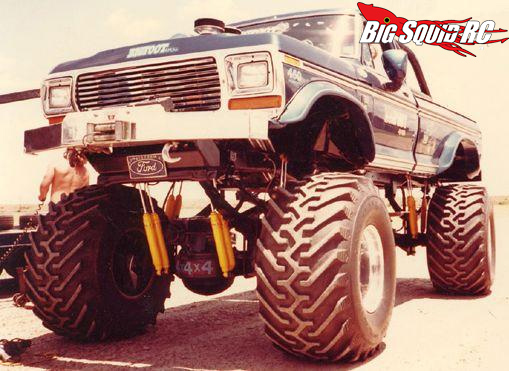 Classic Goodyear Terra
In the late 70's and early 80's before monster trucks started donning 66″ tires they used tamer (but still wild) terra tires. The classic Goodyear 48″ was used by many vehicles, including the original Bigfoot truck. I would LOVE to put a set of these on something like Trail Finder to replicate the golden years of off-roading. I have heard rumblings that these are in development by a certain company, but no definitive proof. Unlike the tires mentioned previously, these terras would probably also require a special wheel to fit them. It would be great to see!
So that's my list. I'd be curious to hear what others think on this. I'm sure I've forgotten some!