Everybody's Scalin' – Top 5 Bodies Wishlist
It seems like every week we are getting a press release from a company showing off another cool, classic body.
Despite their being an abundance of good looking, niche satisfying stuff on the market, I thought it would be fun to share my personal "Top 5 Bodies I Wish Someone Would Release" list.
Quick caveat before we begin- these are bodies I wish we'd have in production now and that are 1/10 scale. A couple of these have been done before but are either out of production, were not done right, or are too big/small. Ok, here we go.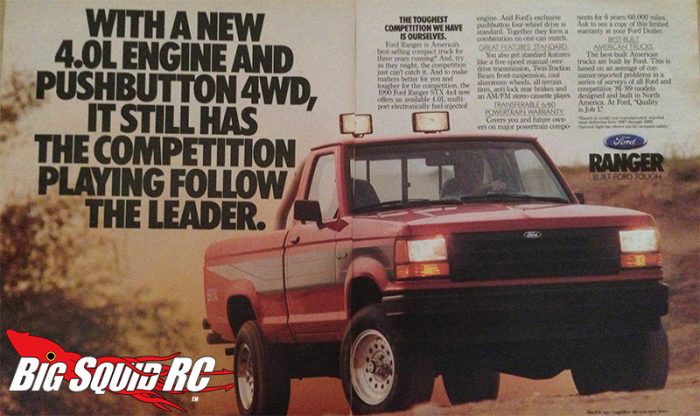 5 – First Gen Ford Ranger
One of the classic mini-trucks, the Ranger is overdue to see some love. Many years ago Parma offered this in a Clod wheelbase body (I own one), but they are impossible to find nowadays unless you get a re-pop via eBay with no masks or decals. I'd love to see this offered in a 12.3″ version. I'd suspect many oval heads who grew up wheeling one of these would as well. The second generation slope nose would be cool as well. And yes, I'm aware of the Tamiya Blackfoot and Land Freeder, but both are way too small.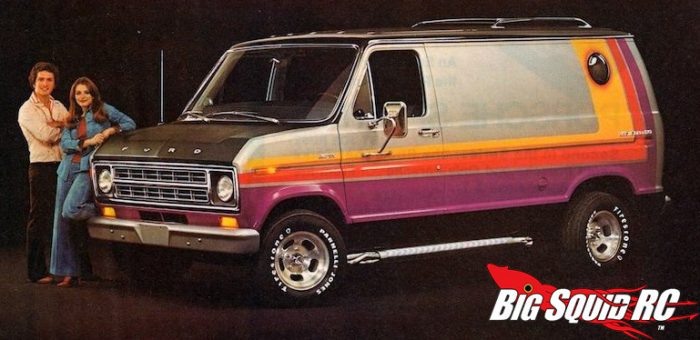 4 – Some kind of bomb-ass 70's van
The van pictured above is a '75 Ford Econoline, but almost any manufacturer's offering would do here. The GM Vandura, Dodge Street Van….so many cool rides. It would be a blast to have a scaler decked out like a heavy-metal inspired van. Imagine the Lunchbox body, just a lot bigger. I'd love to see the crazy paint jobs that would pop-up.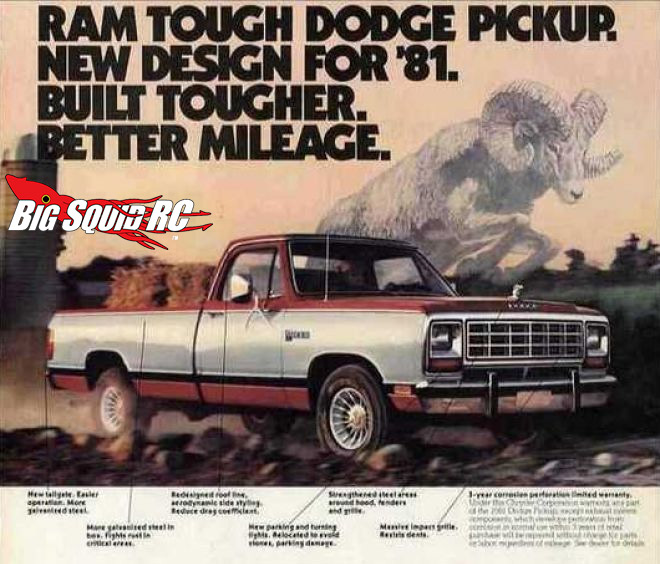 3 – First Generation Dodge Ram
Dodge trucks have definitely gotten the short end of the stick when compared to the other 3 in the "big 4" (Ford, Chevy, Dodge, Toyota), especially the classic OG Ram. Pro-Line did the Ramcharger awhile back, but outside of that I can't really think of a company that did the classic square body. My father-in-law owns one of these babies ('88) with less than 100k miles, and someday it shall be mine! In the meantime though, an r/c version would be cool. I know lots of Rammies would be happy about this.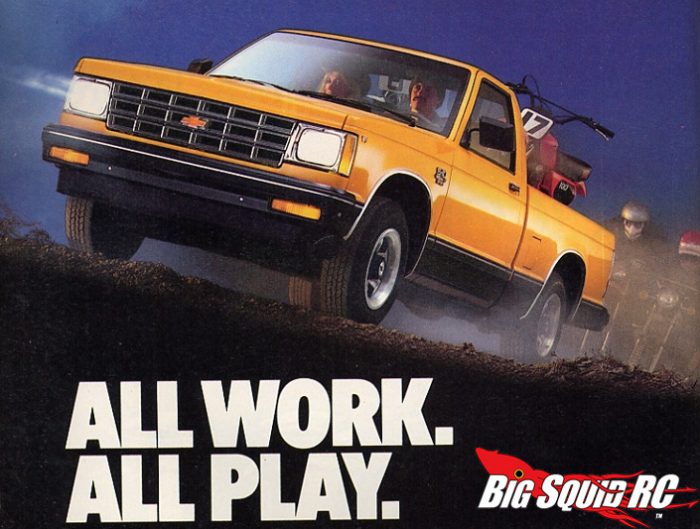 2 – First Generation Chevy S10 / GM Sonoma (2nd Gen would be cool as well!)
I, as I'm sure many of you did, cut my teeth on the road behind the wheel of an S10. To be more precise, it was a '93 GM Sonoma w/ power windows and racing stripes. Yeah buddy! The first vehicle that I bought completely on my own was a 2nd gen 2003 S10. So yeah, you could say there are a lot of memories here. Seriously though, this truck was so insanely popular during its life that you just know a large amount of hobbyists would gravitate towards this. Yeah, the body would probably have to be scaled up some to look correct on a crawler or monster, but that's ok. There is a lot of love for the bigger 1500 series truck, but my heart is with its little brother. S10 4 lyf
1- Dodge Power Wagon
If there has ever been a more macho truck, I haven't seen it. Combining the classic styling of an early pickup with militaristic ruggedness, the Dodge Power Wagon has an ultra-tough look that's also aged very gracefully. It's a classic. Several companies have offered this in the past, most notably Pro-Line doing a fantastic version in the aughts for T/E-Maxx trucks, but there isn't one currently on the market. Pro-Line is releasing all kinds of cool stuff these days, so come on, why not dust this mold off and crank out some of these honeys again? It would be even better if it was tweaked to correctly fit a modern scaler!
So that's what I've got. I should probably also note that my one "honorable mention" was a Jeep Scrambler, but I figure there are so many Jeep offerings that I'd be better off to go in different directions.
So, whadda you got? Let's hear yours!