EVERYBODY'S SCALIN' – TRAXFORMERS
Has anyone seen any RTR 6×6's lately? It's going to be an all out crawler war this Christmas with Traxxas coming out with the TRX-6. Fittingly enough I was already working on this weeks post before Traxxas did their "mic drop" and got the crawler world in a feeding frenzy. As soon as we know more info about the Traxxas TRX-6 you will be the first to see it!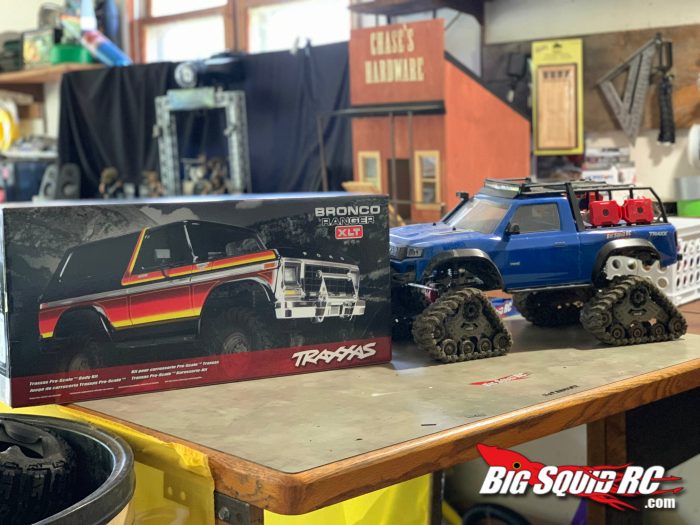 I wanted to show you all how easy it is to transform a TRX4 into any of the other TRX4 editions. I took our TRX4 Sport with Traxx and turned it into the 1979 Ford Bronco. The Traxx will definitely be coming out once we get our first snow this winter. But until then I have been wanting the Ford Bronco for a little while now. I picked up the pre-painted Bronco body with bumper set for a price I can not disclose, because my wife is probably reading this. Anyway, I had a small panic attack when I thought I lost the special tool from Traxxas that lets you take off the plastic ring on the Traxx. After blaming my dog for about a hour I found it in my RC go bag, lol. Hey, it looks like a dog toy alright, the dog was a logical excuse.
Since I was taking the Traxx off I gave the chassis a much needed cleaning before the transformation began. The wheels are a set of RTR take offs that will work for now but seriously need to be a better set. Took the sport bumpers off, added the Broncos, and changed the rear body mount for the Bronco body. Que The Transformers cartoon theme song! "T.R.X.4 Crawlers in disguise!" If you don't count my 30 breaks and tool misplacement the whole process will take you about 35 minutes, maybe less if you're not taking off Traxx. If you're on a budget and want to keep your rig fresh, anyone of the Traxxas Transformers will do. The TRX4 platform versatility is outstanding scaler, trail rig, crawler and even comp; it seems nothing can stop Traxxas in their Traxx!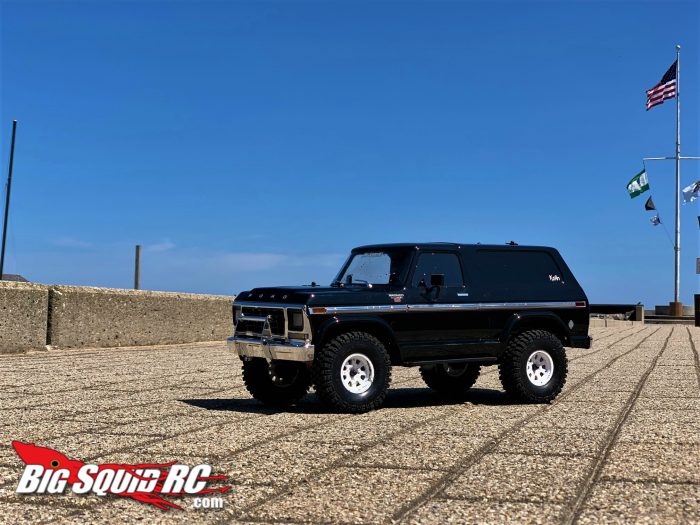 Before I go I want to tell you about this new show on YouTube. It's called RC Conspiracies and it is hosted by Tony Cece from CCxRC. https://www.youtube.com/channel/UCiqTEhDiWz1eb7exfWiy5TA/featured The show is a lot of fun to watch and just discuss everyone's crazy thoughts and wishes. So far the show is 2 for 2 and next week 9-2-2019 at 9:30 pm EST I will be a guest on the show. Make sure to tune in and get lost in the world of RC conspiracy theories, the truth is out there!! Have a great holiday weekend everyone get those shelf Queens out and keep Scalin!!!!