EVERYBODY'S SCALIN' – ULTIMATE SCALE TRUCK EXPO 2020!
There are 42 days until The 4TH Annual Ultimate Scale Truck Expo and USTE20 is already looking to keep its tradition of getting bigger and better with every year. Last year was the first time Big Squid RC attended the Ultimate Scale Truck Expo. Before I left last year I wanted to secure a spot for USTE20 and not only are we attending the event but we are also one of this year's sponsors. For those of you that don't know about USTE it is a scale crawler event held at Cedar Lakes Woods and Gardens in Williston Florida. This is not like a regular crawler event where you get a score card, the Ultimate Scale Truck Expo is focused on real scale trial fun runs with some smaller competitions in between. The go to rig for USTE is a Scaler, this place is a leaf spring and tiny tire haven, but all rigs are welcome. USTE is where the biggest and best vendors and personalities in the scale hobby come together to meet face to face and hit the trails. If you're a fan of some scale builders, chances are they will be at USTE20. There are rigs made just for this event and USTE holds one of the highest honored scale truck galleries' put on by GCM Racing. Winning a USTE gallery award is the equivalent to winning an Oscar or the Daytona 500, so don't expect to win by doing a body and tire swap. 95% of the rigs at the ultimate scale truck expo have full scale interiors and engine bays, so bring you're A game if you want to go for the gallery awards.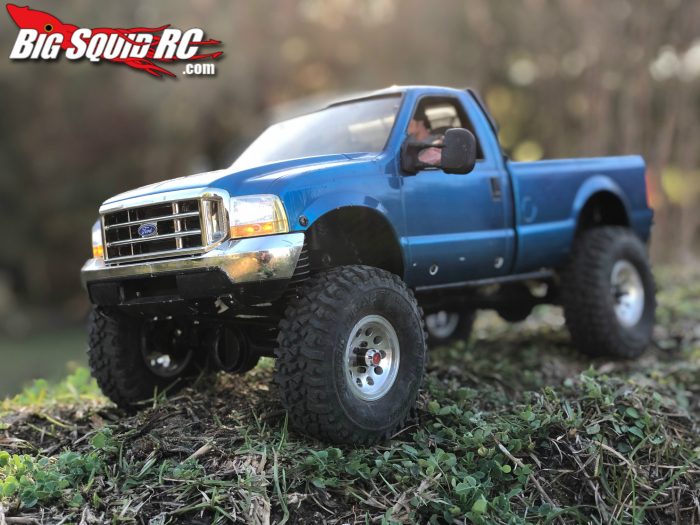 The event spans over 3 days February 21st – 23rd and this year's event will host truck pulls, monster truck and vintage buggy racing, side by side drags, mud bog and of course 8 of the best super scale trails you could ever drive on. One of the trails is being modeled after Spintires Mud Runner and from what I have seen the layout should be beyond beautiful when it is all finished. This year's classes include Paint and Detailing with Josh Dutton "RC Everyday" and Styrene Modeling 101 with Michale Wittenburg "Fourth Protocol". Now, USTE can be over stimulating at times with all of the great rigs and events going on, but if you are going to attend I recommend taking at least one of the classes and see how some of the hobby's Master Builders work their magic.
We are excited to go back down for USTE20, I have been working on some builds over the past year and used some tips and techniques I learned from last year's event. We would also like to take this time to thank RC4WD for all the support and help they have given this past year and making sure we had what we needed to make some sick rigs for USTE20. Tickets are on sale but you better act fast, I will have links below for more info on the Ultimate Scale Truck Expo along with our videos from last years event. I hope to see you there. Now I need to get back to grind mode on the Blazer build, have a great weekend and keep scalin'!
https://www.ultimatescaletruckexpo.com/