EVERYBODY'S SCALIN' – UNBOXING THE Axial Racing Capra 1.9 Unlimited Trail Buggy Builders Kit
Hello everyone and welcome to this week's special edition of Everybody's Scalin' – Unboxing the Axial Racing Capra 1.9 Unlimited Trail Buggy Builders Kit. Don't worry, I'm not going to show you 15 pictures of bags.
Crawling comps have started to become more popular and Axial Racing has stepped in to make sure you have a worthy rig for crawler glory! Oh, and don't forget the new Capra kit has Axials first set of portal axels and if that wasn't enough the Dig transmission better be, lol.
Ok, so I am not known for my crawler competition skills, but the Capra kit has me excited for this winter's comp series held by our good friends at Crawler Canyon in Rockdale IL. Axial made sure we have everything we will need to get this rig on the trails. We want to thank Axial Racing and Horizon Hobby
for setting us up with what looks to be a wicked rig!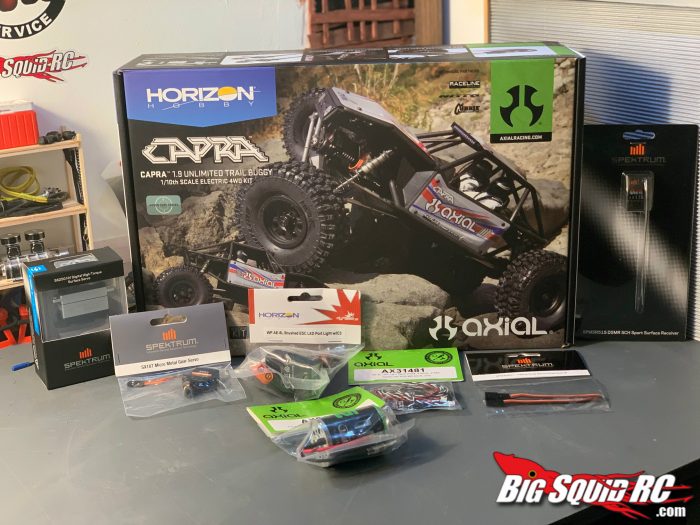 SPECS:
Length: 17.0″ (432mm)
Width: 10.25″ (260mm)
Height: 8.25″ (210mm)
Wheelbase: 12.5″ (318mm)
Ground Clearance: 3.0″ (76mm)
Weight: 4lb (1.8kg)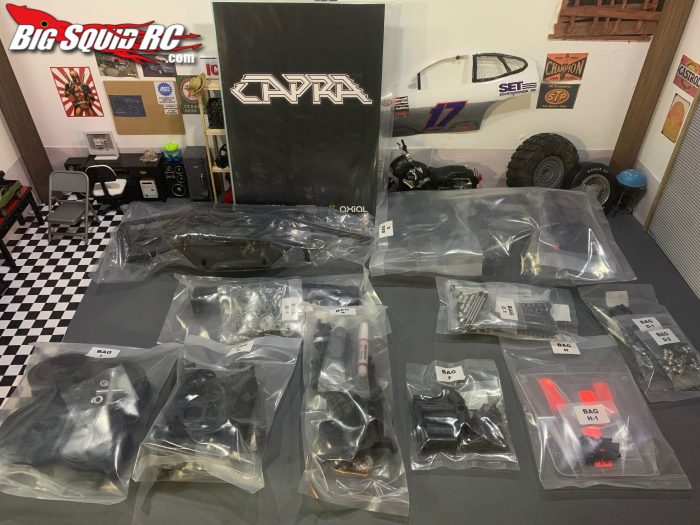 Features:
CURRIE F9 PORTAL AXLES
HI-PINION GEARS
DIG TRANSMISSION
6MM STAINLESS STEEL LINKS
STAINLESS STEEL PIVOT BALLS
STAINLESS STEEL STEERING LINKS
LARGE BORE ALUMINUM SHOCKS
LED LIGHT BAR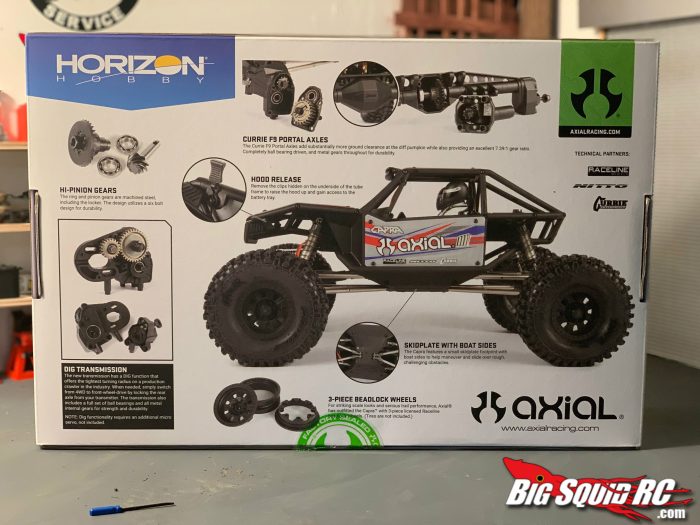 Axial, you get extra points for putting "follow the leader" on the box lol. Now I know it's not a great metal band reference, but I will take it as a sign for this builds theme. Well, looks like I have my work cut out for me so till next week have a great weekend and keep scalin'.
Need more Capra information, or want to order a kit for yourself? Head over to the Horizon Hobby
website!