Everybody's Scalin' – Upgrading your RTR Servo
You know what makes me break down and cry? It's seeing a rig that's totally tricked out with almost every aluminum option part, a custom body and aftermarket tires…that's also using an RTR caliber steering servo. The humanity!
This year marks 25 years in the hobby for me, and in that time I've really only come to appreciate a quality servo relatively recently. There are always just so many other "sexier" upgrades for a vehicle, ya know? The only folks that needed high dollar servos were hardcore racers and comp crawlers. That's how I used to think, at least.
The fact of the matter is that a good servo can make a mediocre vehicle feel great, and great one sublime. Too many folks would rather just stick with RTR-caliber cheapies because hey, they turn the wheels, right?
Wrong. When it comes to scaling, being able to navigate the terrain is everything. When you are using a weak-sauce servo, your vehicle is typically just reacting to the environment. I've found it's a heck of a lot more fun and enjoyable to be the one in control, especially on the rocks!
While 300+ oz torque monsters do feel amazing in your rig, I understand that not everyone wants to blow a Benjamin (or more) on a steering box. That's why I have two recommendations for those of you looking to break out of the RTR doldrums, but not get crazy. Neither of these are sponsored suggestions or any of that hogwash. They just happen to be two cost effective units that I've gotten lots of use out of over the years.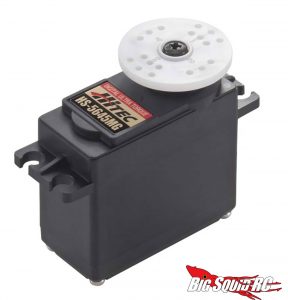 The first is the venerable Hitec HS-5645MG. This unit has a street price of around $39.99 and depending on what voltage you give it, you'll get between 140-160 ounces of torque. I've found that this is a fantastic upgrade for a 1.9″ tired rig. The gears are metal and, even though it's not technically waterproof, I can tell you from personal experience that it's very water resistant. A quality servo that won't break the bank.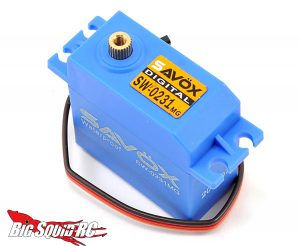 When it comes to wanting something that is actually waterproof, the Savox SW-0231MG is a fantastic budget choice. It has a lot of yank for a 1.9″ rig at around 200 oz and is priced at just $36.99. I can also confirm that it is indeed truly sealed from the wet stuff, as I've used several of these before and had no problem when fording creeks. It's a nice piece.
While I stand behind either of these choices as I've deployed both numerous times over the last few years, there are plenty of other solid products on the market that won't break the bank. If you've just been using the standard servo that your RTR truck comes with, I'd implore you to seek the enlightenment that a better one can bring. Trust me, you'll never look back.