EVERYBODY'S SCALIN' VTA CAR
In the world of on-road RC racing the VTA class is definitely one of my favorites. The vehicles used for the VTA class remind me a lot of old school NASCAR's. Nowadays if you see a Nascar without the stickers on it, it would be hard to tell what model it is. But back in the day there was no doubt in identifying the make of the race car. On September 9th Big Squid RC will be attending a charity event for the Autistic Kids Foundation called 'Cruisin For Awareness' hosted by ABT Electronics, Damore Motorsports, Chi-Town RC and Raw Imagine Car Club. Just like any event Big Squid RC is at, we will be doing what we do best, and Bashing like no one else can! Seeing that there is going to be a VTA race… I figured we should have a race car for that.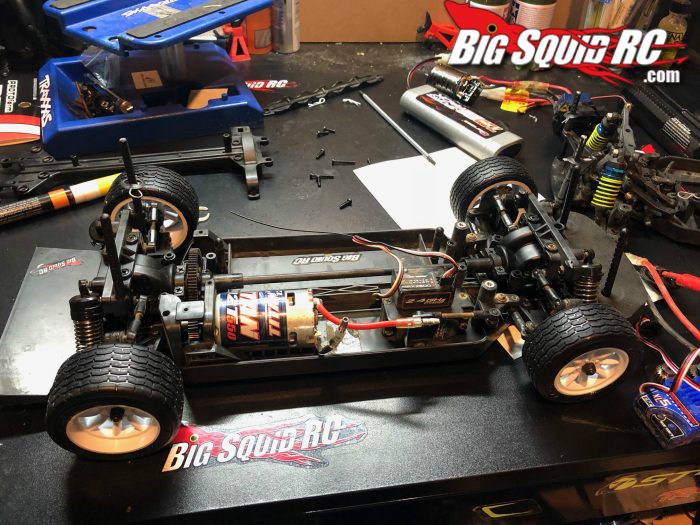 After some searching I found a Carisma M40S on-road car in the Big Squid vault. With a little bit of TLC I knew I could resurrect this car. First off, I had to replace the motor. The stock motor took a beating during the Big Squid Review. I have always been a fan of the Traxxas 12T brushed motor and I didn't have a brushless system laying around. The 12T will get me rolling but come race day I will have legal VTA power plant with the help from one of my buddys. When Racing RC cars having the fastest car it does not always make you the best car on the track. It's all about how well you can drive under pressure.
Next was the body posts, only one of the four was left intact. Here is where I got lucky. I was able to find some new body posts in my own RC Junk yard. Despite what my wife says, being a hoarder worked out for me this time. And for the most part, all on-road RC car body mounts are the same. With a little tweaking I had the new body posts on in no time.
I picked up a set of Protoform VTA front and rear tires and a Protoform 1969 Chevy Camaro Z28 Body from my local hobby shop HobbyTown USA in St. Charles, IL. Big thanks to the crew at HobbyTown USA St. Charles, you guys rock! After cutting out the body and mounting the tires the Big Squid RC VTA car was starting to take shape. I had just enough Purple Tamiya left to paint the body. Now I know I'm not the only one who thinks taking the film of a freshly painted body Is extremely satisfying.
Finally, for my favorite part, adding the stickers! If I was to count I probably have over 2,000 stickers. Anytime I do a race car themed body I make them look like a Nascar. Main sponsor stickers on the hood and trunk as well on the rear fenders. Contingency stickers on the door and front fenders and then the numbers on the doors, roof and rear bumper. Then, pepper in some small sponsor stickers on the bottom rear fenders.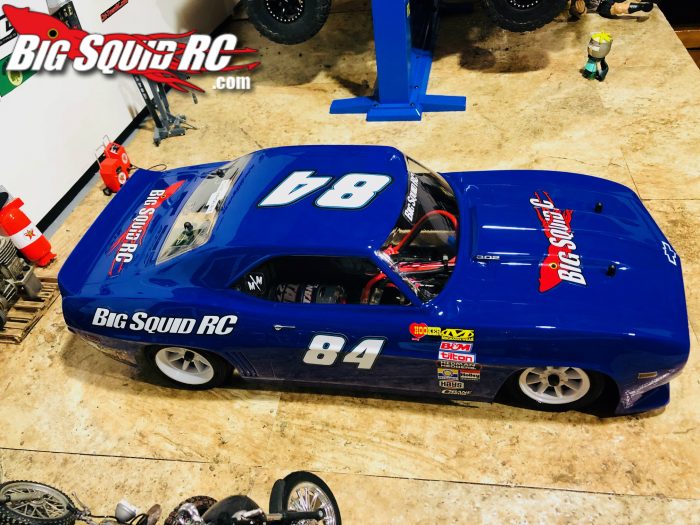 If we place in the top ten I will be happy with that. But in racing whether it's real or RC you never know what can happen. Stay tuned to find out how the Big Squid RC VTA did! Have a great Labor Day weekend and keep scalin!
Get more information on the Cruisin' For Awareness event at that link.