EVERYBODY'S SCALIN' – WHAT'S THE DIFFERENCE?
So a very interesting debt popped up the other day on one of the many Facebook pages I am in. The post was simple, some one asking to see pics of Trail rigs and Crawlers. And throughout the post I could see a lot of people have different views on what's a trail rig and what's a Crawler. Me personally if you want to call your rig a shovel for some reason, by all means do it, it's your rig lol. I will give you my opinion on what I think a trail rig, Crawler, and comp rigs are to me. Some of you will disagree with what I think and that's ok. The RC hobby is not a dictatorship, you can think and do what ever you want.
Trail Trucks:
When I hear or think about trail trucks my mind goes to rigs like the RC4WD Trailfinder, Gelande, Boom Racing's BRX01, and Tamiya's CC-01. All great rigs but don't expect to do some crazy crawling. Trail rigs are more of the scale side of the Crawler world. More realistic looking and great for hitting some game paths and some moderate obstacles. Trail rigs can also fall into the Category of "scalers" and some people may think they are completely different but I think they are basically the same. See, trail rigs are not meant to win you comps. I think a good trail rig should look and feel like the 1.1 it is representing. For example, walk into a dealership, buy a truck, Jeep or SUV, then try to take it up the side of a mountain and hope you have full coverage because you are going to have a bad day lol. Next time you are out crawling or trailin' stop and think for a minute before you try that awesome line or tackling the massive rock pile; would a bone stock 1.1 be able to do it? I know 95% of the areas I play at a scale version of any stock 1.1 rig would never last long. Long story short I look at trail rigs or scalers as stock 1.1 rigs with minimal tire size.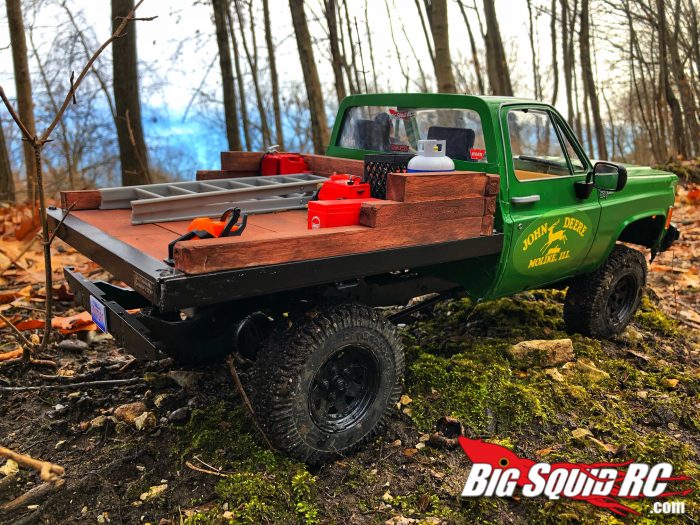 Crawlers:
Crawlers are the most common rigs you will come across. Ranging from Axial SCX10s, Vaterra Ascender, Traxxas TRX4, HPI Venture, Cross RC Demon, Carisma and Redcat Racing's Gen series. All these rigs are starting to look more scale but definitely out perform their 1.1 twins. Crawlers are going to be the rigs that you can take almost anywhere and on anything. Their bigger tires and linked suspensions give you the edge when it come to getting over obstacles. What I really like about Crawlers is that they sit right in the middle of trail rigs and comps rigs but can easily become one or the other. And yes, you can still have very in-depth Scale Crawler and not have to sacrifice performance. Or just say screw it and toss some 2.2s on and go over everything!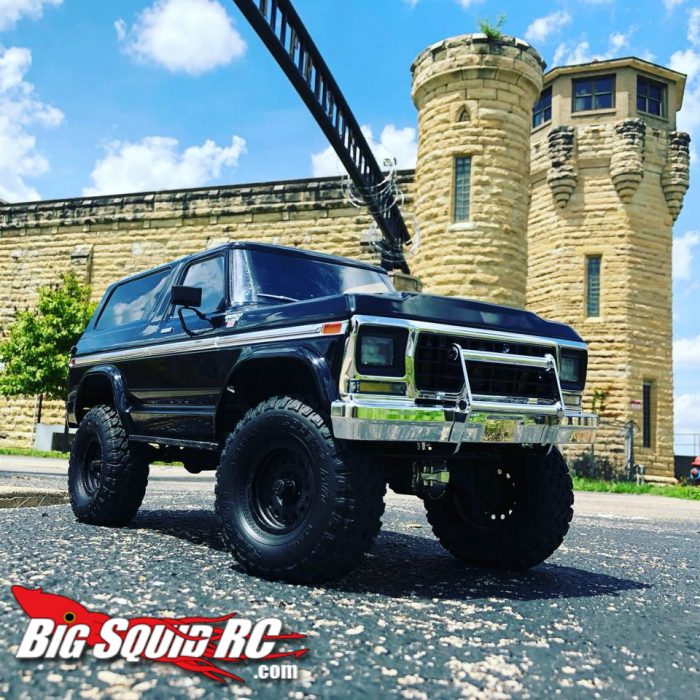 Comp Rigs:
Comp rigs are the monster in the Crawler world. These rigs consist of custom chassis's, modifications of all kinds, performance parts from BeefTubes, Reef's RC, Vanquish, the list goes on and on. The Comp rigs have one purpose and that is to destroy the obstacles and its competitors. The Comp rigs handle and perform to the highest level of competition. If you want to be the best and let everyone know then Comp Rigs is definitely what you want to get into. I am not a fan of comps myself, but I do enjoy watching them. Crawling to me is for relaxing, not competition, that's why I got sick of racing. But hey, if it has wheels people will find a way to compete, right, lol.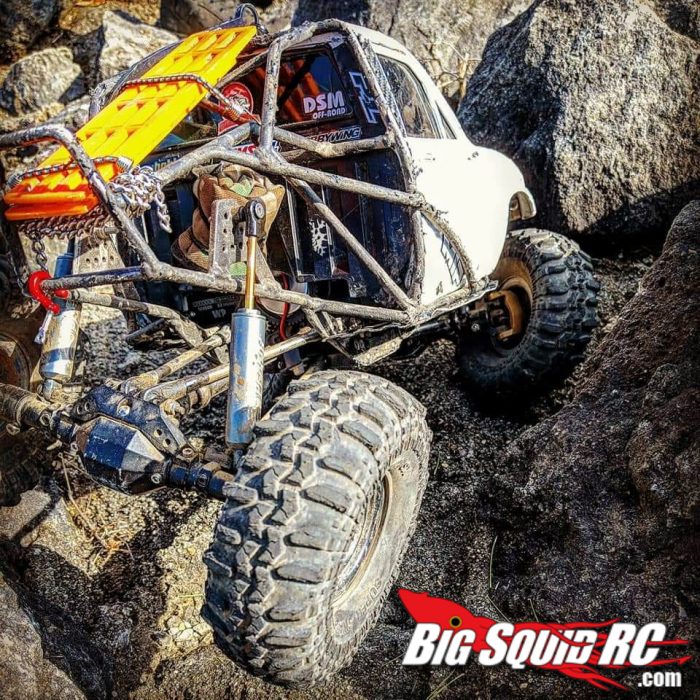 photo courtesy of Jeremy Paschall
So, there you have it, these are my thoughts on the three categories. And remember this is just my opinion. I know for a fact other people see it differently then me and to be honest I want them to. I have said it numerous times, everyone in the hobby having different views and opinions is what is making the Crawler hobby, in general, the most popular branch in RC today. Whether you're a scaler nut, casual Crawler or the New England Patriots of the Comp world we can all agree on one thing and that is we all love the RC hobby! Later everyone!