EVERYBODY'S SCALIN'_ WEEKEND WITH GELANDE II CRUISER
There's something satisfying about breathing new life into a RC vehicle that hasn't been used in a while. I was able to get my hands on the RC four-wheel-drive Gelande 2 that Cubby reviewed.  Within 10 minutes of running this truck it's become my favorite vehicle. The scale details on the vehicle are outstanding; from a full interior to even the stick shift. Within two hours of having it my brain started flooding with ideas. I snagged an old flannel shirt from my closet and cut it up to fit over the seats for seat covers, just that minor little detail has made it pop.   Then, I started thinking what else would look good on this, a new set of tires, rims, maybe even a new paint job. Sometimes getting a used vehicle isn't as bad as it sounds. All the quirks and bugs could be worked out of it by now. It's like a good pair of work boots, you got to break them in. Now that's not the case all the time; sometimes you buy a vehicle second hand and you end up dumping more money into it then you would if you bought a brand new one.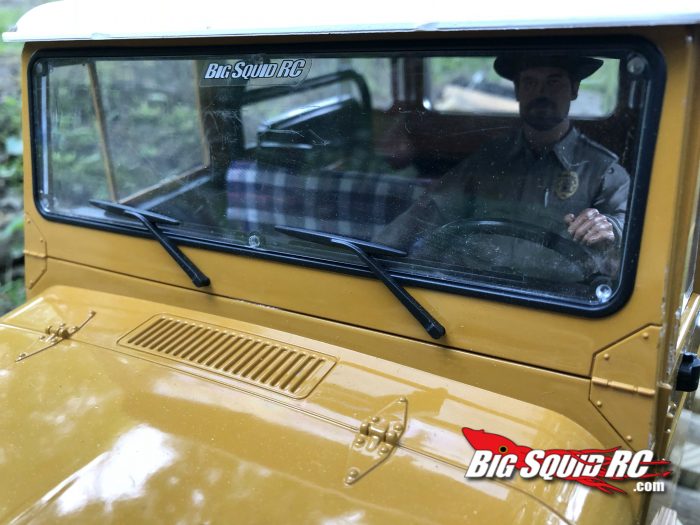 All weekend I found myself getting 15 to 20 minutes here and there playing with this truck, I just couldn't put it down. Yeah, it's not the newest greatest thing that's out right now but that's not the point. The point is, just because it's not new doesn't mean it's not a good vehicle. I was very impressed at how well it actually crawled. A couple spots in my backyard off-road park aren't exactly the easiest trailing but the Gelande 2 is like the little engine that could.  Every obstacle I threw at it it took it on the chin like a champ. I love how I was able to fit a scale figure into the driver seat without having to saw the figure in half like you see at a magic show. The interior gives you a ton of room for some scale goodies.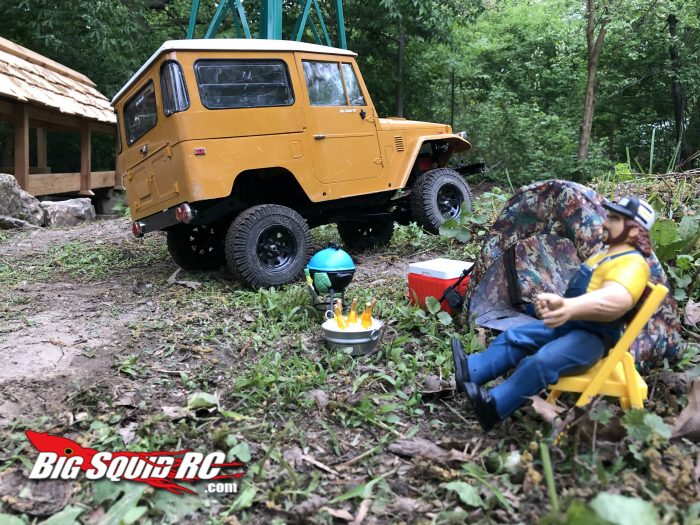 One of the things I like to do is peruse The RC Facebook pages and see some of the amazing builds people come up with. The best part is everyone is more then happy to tell you how or what they used to create their scale masterpieces. If there is a will, there is a way to make any rig the way you want it. I have some cool ideas for the Gelande 2 and as long as they translate from my head to reality it would make for a fun build. I will keep everyone updated on the Gelande 2.
Heads up to anyone with a Traxxas TRX4 Bronco. RC4WD released some great looking scale items For the TRX4 bronco this week so check them out.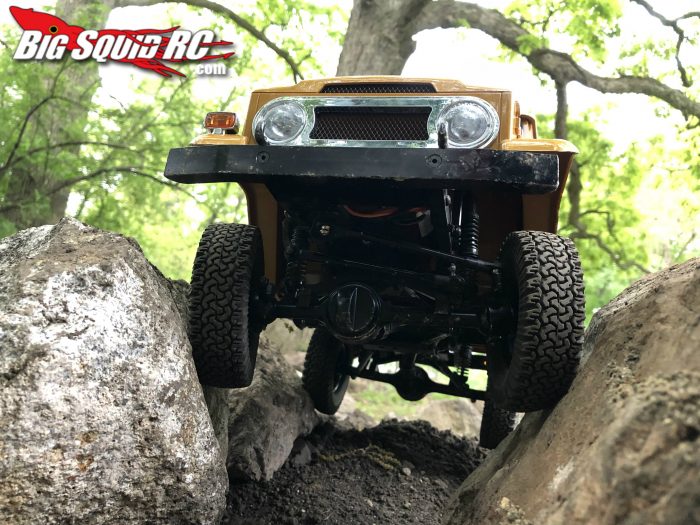 Update on my scale off-road park the summer opener is this Sunday and I'm excited. My backyard is starting to look amazing with all the scale details. I have seen scale drive inns before but have not seen a scale concert yet. Definitely looking forward to next weeks everybody's Scalin post I will have lots of pictures to share. Everyone have a great Memorial Day weekend and crawl with honor!