EVRYBODY'S SCALIN' – DSM OFF-ROAD CHRISTMAS SURPRISE!
Christmas has come to the Scale shop a little early this year thanks to DSM Off-Road! DSM Off-Road sent over a few goodies along with some new items for the Element Gatekeeper. So, grab your favorite holiday snack, and sit back while I tell you this Everybody's Scalin' Christmas Tales.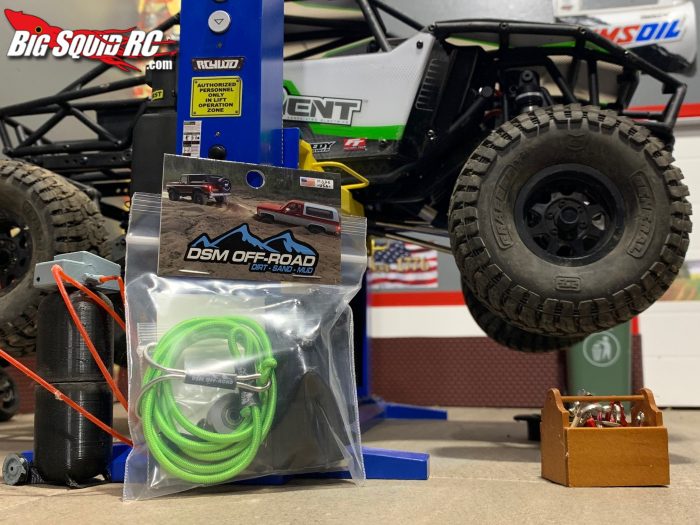 I have always liked the Kinetic Recovery Gear from DSM Off-Road and when I seen they made one for the Gatekeeper I was all for it. The Gatekeeper is a wicked rig no doubt, but the front of the truck has a wide-open area that extends past the hood. It is a perfect spot for a winch and if you do not have the funds to go all in with a real winch, then the Kinetic Recovery Gear is the best bet. Extremely easy to install and now our Gatekeeper has a work winch for a fraction of the cost!
Next, we got the Spare Tire Mount for the Gatekeeper, if you are looking to make the rig more of a desert runner then you might want to investigate the spare tire mount. The Gatekeeper looks great with it installed just wish I had a proper spare tire to match lol.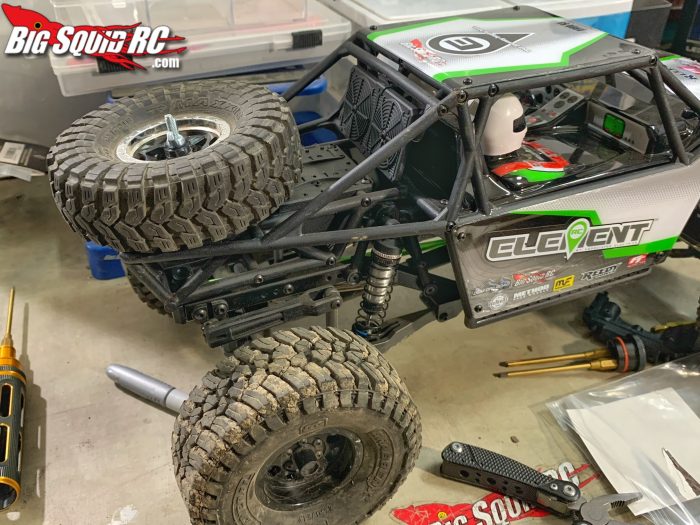 Now the other two goodies we received was a scale battery that will be used in the RC4WD Camo Blazer for The Ultimate Scale Truck Expo 2021 Feb 19th– 21st. And lastly one of the best tools anyone could have in their RC Toolbox is the Beadlock Buddy. The days of fighting with beadlock wheels are over if you have the Beadlock Buddy, I now look forward to the next set of wheels and tires I have to build instead of dreading the battle.
Ok so maybe it wasn't a Christmas Tale like Rudolph, a Christmas Carol of even Jingle All the Way. But I am sure any Scaler can appreciate some scale goodies under the Tree this year. Till next time, have a great weekend and Keep Scalin'!