Exclusive Look at Pro-Line's new Desperado wheel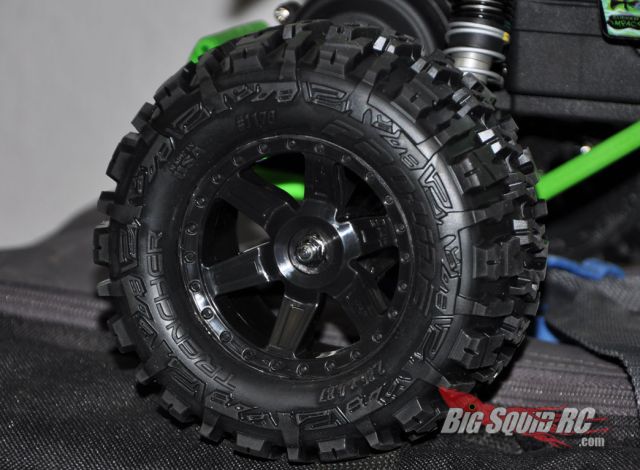 A friend at Pro-Line sent along this exclusive photo and a brief description of their next wheel in the pipeline.  It goes by the name Desperado and is a 2.8″ wheel made for various Traxxas vehicles like the nitro and electric Stampedes,  Jato, and the Rustlers.  It uses the Traxxas style glue bead, so it's compatible with Traxxas' 2.8″ tires in addition to Pro-Line's extensive new line of 2.8s, which includes the Trencher, Road Rage, Badlands, Bow-Tie, and Dirt Hawg treads.  Black is the color right now with chrome under consideration, so if you'd like to see chrome, let us know by voting in our little poll below and maybe Pro-Line will hear your cries.
Nothing about this wheel is up yet, but check out the Pro-Line website anyway for good measure.
Black or Chrome, which would you rather have?
Black (77%, 125 Votes)
Chrome (23%, 37 Votes)
Total Voters: 162

Loading ...