Exotek big bore shocks for 1/16 E-Revo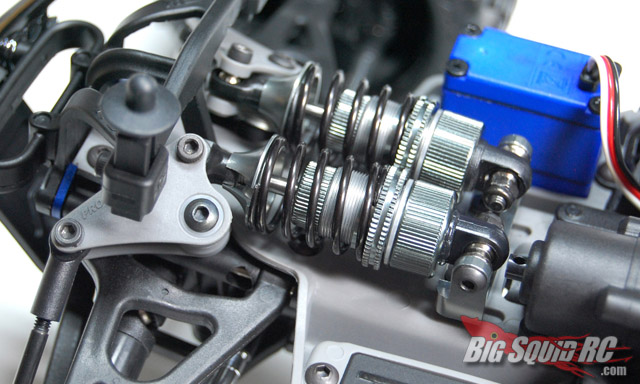 Traxxas' tiny truck is getting a big upgrade in the shock department thanks to the Exotek crew.  Their new Big Bore Shocks for the 1/16 E-Revo (and pretty much all the other 1/16 scale Traxxas vehicles, with minor parts swaps) are beautifully machined hunks of alloy with threaded shock bodies and a gun metal finish for hot looks.  You'll also find silicon o-rings and cap bladders to keep the oil inside the shock where it belongs.  A complete kit comes with four shocks plus all the hardware you'll need to mount them in your truck.  Best of all they're pretty cheap, with list price of $69.95.
Check out the Exotek Racing website for more info.