Exotek Racing EXO104 conversion kit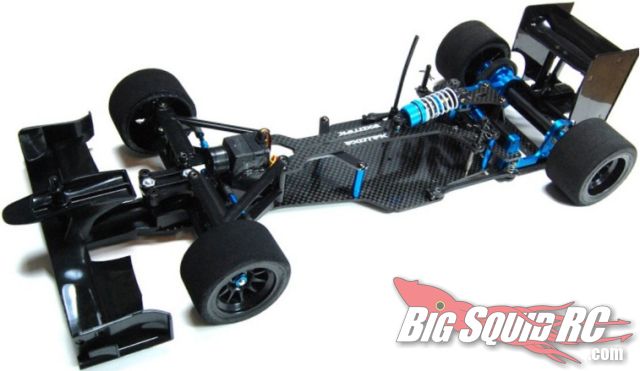 The Exotek crew is at it again with another one of their super high-end conversion kits.  This time owners of the Tamiya F104 are the receivers of the goods.  One of the biggest changes the EXO104 kit makes is converting the rear end to a 5-link floating pod style suspension.  The kit also includes a new battery mounting system that will accept batteries with bullet connectors (e.g. LiPos, LiFes, etc.), a bunch of blue anodized hardware, and a 1-piece carbon fiber upper deck that reduces chassis tweak but still allows enough flex for proper traction.  There's plenty of other performance minded changes in this kit, so be sure to check out the Exotek web site for more info.
The EXO104 conversion is available directly from Exotek Racing for $139.95.