Exotek TLR 22 2.0 5MM Carbon Fiber Front Shock Tower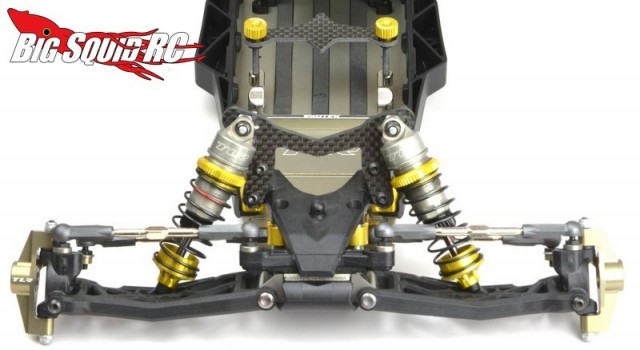 Indoor racing season is officially here in the Midwest, a time when many hobbyists grab their 2wd race buggies and head inside to get their rc fix. However, many indoor tracks are tight, technical, and generally rough on cars.
If you are a TLR 22 driver looking to beef up your buggy for indoor use, the new Carbon Fiber Front Shock Tower from Exotek should interest you. At a full 5mm thick, it is a beast that should survive even the worst of crashes (or hacks from the driver behind you). The Exotek tower is lightweight and also has a large open area for better aerodynamics.
The part number is #1451, it is priced at $24, and HERE is the link for complete details over on Exotek's website.
Click Here for more Exotek news on BigSquidRC.