eXtreme standZ Review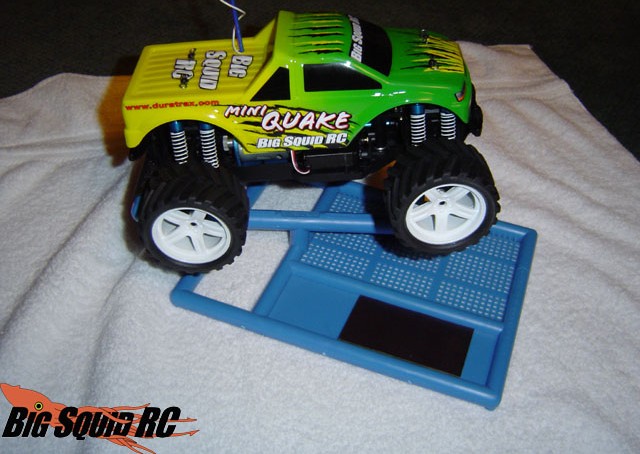 From: eXtreme standZ
Direct Link: eXtreme standZ Product Page
When it comes to working on your RC vehicle, there are a few choices that you can make to prop up your ride. I have been in a lot of track pits and I have seen everything from $100 steel stands to a few pieces of wood nailed together.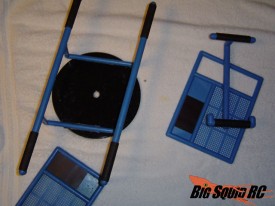 I have been using eXtreme standZ for over a year now, and I really like the product. They have a few different stands you can purchase, and I will discuss two of them today. The first is the Y-Factor eXtreme work stand, which is the one I use the most. If you look at some of the pictures on our site from various events we have attended, you can probably spot an eXtreme standZ product somewhere. The Y-Factor has been very useful for just about every vehicle I have. It's extremely adjustable, and works with whatever vehicle I need to put on it. The stand allows you to change the height universally or just on one side. So if you like to work on a angle, or want to just show off your vehicle, the stand will let you do that.
What's great about the stand is that I can toss just about anything on it. I have even used a Y-Factor for my boat a while back! Because of the way it's designed, you can make it wider or narrower depending on how wide your wheelbase is. This does have it's problems though. When I'm working on the truck upside-down, the stand wants to get wider because the tires are not there to keep it from moving. It would be great if there was a way to 'lock' the stand in place once you had it how you liked it. A fix for this is just add few twist ties, but some sort of "screw" locking system would be cool (the PS eXtreme paint stand works this way. We'll have a review of that shortly!). Remember, if you guys use that idea, please send a nice % to Brian@… 😉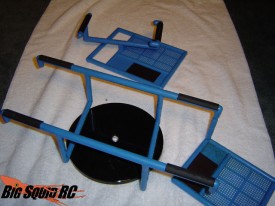 Recently I picked up the turntable. Now I know what your thinking "uhm, is it that tough to turn your car?" No… well, sometimes! When I'm sitting at the work bench, or at a table, and I have 20 things piled up around me, it's VERY nice not to have to stand up, lift it up and turn it. I just keep it on the turntable, spin it to the side I need, and I'm ready to go. The turntable is cheap, so I highly recommend picking one up.
Moving on to the Y-2 Factor, I honestly just don't use it as much. It's smaller, and is really meant for more 1/10th scale type vehicles. It really does not lend itself well to big monster trucks, or other vehicles. That said, it does work great when you use it for what it's meant for. They even have kits now with fans to help cool down your motors between races! Very nice touch!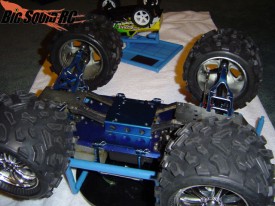 If you're like me, and you have a ton of different vehicles, and you need something a little more adjustable and flexible. I highly recommend the eXtreme Standz Y-Factor! You can usually find them around $20, They work great. They fold up nicely. They are light, and they are very useful! If you have been thinking about picking up a stand, this should be at the top of your list!
While wrapping things up, I wanted to make sure you go check out their web site for different configurations. I used the stand for about 6 months, when I ran into the eXtreme standZ guys. I told them I loved it, but I felt I just didn't have the perfect set-up for me. Their site has a bunch of really great setup tips, and I found a setup that worked much better for me. I had gone from happy, to really happy, all by changing a few little pegs on the stand!
Like with all our stuff, if you see us at the track, or an event, feel free to stop by and check it out!
Summary

| | |
| --- | --- |
| Time to Bash | 9/10 Fast! Take it out of the bag, try a few setups and get the one right for you. |
| Workability | 9/10 Great! If there was a better way to lock it from shifting, it would be perfect! |
| Car Show Rating | 9/10 It's not shiny, but it sure helps show off your car! |
| Bash-A-Bility | 10/10 It's pretty durable! I have brought it to dozens of places, tossed stuff on it, started vehicles on it, and have not had a problem yet! |
| Big Squid Rating | 9.6/10 Tentacles. It's a great stand, and if you need one, don't look any further. |