Fan Picture Update – RC Rock Crawling and Monster Trucks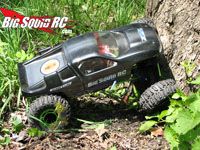 Here are some of the latest Fan Pictures for the Big Squid RC Contest! Looks like our Rock Crawler fan base is growing since most of the pictures this update look like crawlers. Remember, the sooner you enter, the more chances you have to win!
Thanks to everyone that has sent in pictures so far! We really appreciate all of our fan support!