Fan Pictures Just Keep Coming!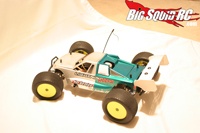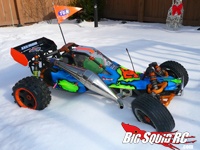 Wowza! The Fan Pictures for the Big Squid RC Prize Contest just keep rolling in! What a year this contest is going to be! Here are two more awesome pictures we just received. The Lightning shot looks like he had a pro set up the lights for him! Man my camera skills need some work. And I have to say that the HPI 5B picture is the first paint job of it's kind that I have seen on a 1/5th scale RC vehicle! Way to think out of the box man! Most big scale guys go realistic, or just don't care and go a solid color.
Thanks guys for sending in the pictures! Keep em coming!